Meet Us: Natalie Colquhoun – Operations Manager: Construction Products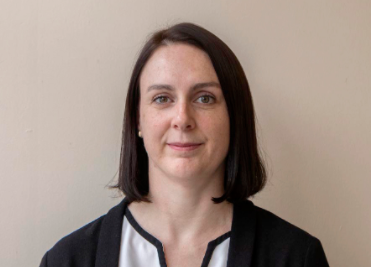 Natalie Colquhoun is a highly qualified Operations Manager in the Construction Products division of the BBA. She joined the BBA after leaving Liverpool University with an Undergraduate Master's degree in Geology and Geophysics. Since then she has also achieved a Master's degree in Material Science which she completed during her early career within the BBA Materials team.
For Natalie, joining the BBA seemed like a good idea as soon as she looked at the BBA website:
"I always knew I wanted a career in technology and it was clear the BBA were looking for scientific minded people, so I applied for a role as a Technical Trainee."
During her ten years at the BBA, Natalie has project managed assessment and certification of roof waterproofing membranes, liquid applied materials, roof tile underlays, tanking and damp-proofing, as well as the assessment of paint products.
Her speciality is the assessment of damp-proof membranes and gas membranes.
Since being promoted to the role of Operations Manager for the Construction Product unit she has responsibility for three teams of Project Managers. She ensures the BBA is delivering projects and Certificates to its clients as efficiently as possible whilst being technically robust and providing the best service possible.
Natalie explained:
"This can be extremely challenging; however it is important that we strive to give the best experience to our clients whilst maintaining our integrity and impartiality."
Natalie lives in Kings Langley, Hertfordshire where she is a full-time working mum and enjoys spending quality time with her daughter and family. She is also a big rugby fan and supports Nottingham.
When asked to articulate her work/life philosophy in one short phrase, Natalie said:
"Don't let opportunities pass you by as they may never come along again – even if the timing isn't quite right. Life is not always easy but if you are prepared to work hard and put the effort in the good times make the bad times all seem worth it."