Meet Us: Jack Georgiou – Project Manager: Construction products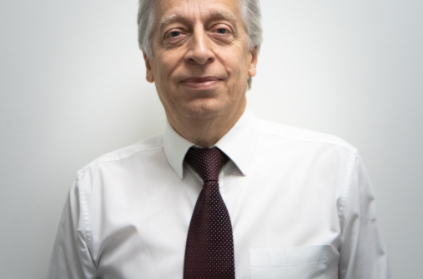 Jack Georgiou is a Project Manager in the Construction Products division of the BBA, specialising in certification for sealants and other waterproofing materials. He achieved a BSc (Hons) in Chemistry at the North East London Polytechnic as well as a post-graduate qualification in Plastics and Rubber Technology at the London School of Polymer Technology.
Jack's professional expertise lies in the assessment of waterproofing products used in roofing, below ground (tanking and damp proofing), car park deck systems, bridge deck waterproofing, gas/VOC membranes and highway surfacing products.
Before joining the BBA, he spent 18 years working for Expandite Ltd (now Fosroc Ltd) where his varied roles included Development Chemist and Section Leader before becoming Laboratory Manager. He was involved in the development of products like sealants, membranes and epoxy mortars for use in the construction industry.
When Jack joined the BBA in 2004 he saw it as a good opportunity to build on his experience:
"I felt that the BBA offered an alternative career path where I could put my expertise in waterproofing and construction products/materials to good use."
Jack works on a wide variety of projects, from client inception to contract preparation and delivery. He has also previously served as Technical Secretary for the BBA on a number of specialist groups under HAPAS and on the EOTA working group that developed ETAG 033 relating to liquid-applied bridge deck waterproofing kits.
Jack lives in Oakwood, North London, and during his spare time enjoys football, golf, keeping fish and playing with his grandchildren.
When asked to articulate his work/life philosophy in one short phrase, Jack said:
"I aim to keep my promises and inspire confidence in customers and colleagues."