Meet Us: David Durrant – Senior Test Technician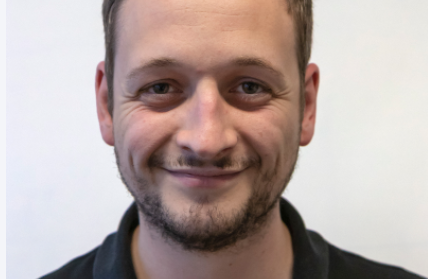 David is a technical expert in Physical Science and works as a Scoping Engineer in BBA Test Services. He graduated from the University of Lincoln with a BSc in Sports Science before taking up his first job as an electrical apprentice for R&D construction in Norwich.
David joined the BBA in spring 2013 as a trainee technician testing cavity wall insulation products, and quickly expanded his areas of expertise to cover thermal conductivity testing, ETICS, and paints/coating.
Having gained considerable knowledge and experience working in a variety of areas, David was the ideal choice when the expansion of the Test Services team created the new role of Scoping Engineer in March 2019.
David explained how he enjoys his new role in Test Services:
"I enjoy the variety of work available to me. No two days are the same and a great sense of satisfaction is achieved by conquering a tricky task or learning something new."
Speaking on the support he gets from his colleagues:
"A large amount of freedom is allowed when planning my workload, and the experienced technicians have a wealth of knowledge and are always willing to lend a hand."
Outside of work David enjoys annual canoeing trips on the River Wye and camping in Wales with his colleagues. He also plays football for a local club, basketball for a social team and cricket for the BBA team. He particularly enjoys a long winter holiday cruising the pistes of France.
When asked to articulate his work/life philosophy in one short phrase, David said:
"It's very difficult to be an expert in every field, but if you pay attention and listen to those who freely offer their advice, you'll be the expert soon enough."