Bill Hewlett joins the BBA as Technical Director
The British Board of Agrément has announced a key addition to its senior management team with the appointment of Professor Bill Hewlett to the newly-created post of Technical Director.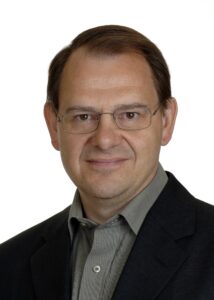 Prof Hewlett, a qualified civil engineer who brings more than 35 years of wide-ranging construction and process industries experience to the high-profile role, will report directly to CEO Hardy Giesler. His remit includes driving forward excellence and innovation within the BBA and the wider built environment sector.
Mr Giesler said: "Last year saw the start of significant changes within our management team and organisation in order to deliver a systemic approach to culture change and performance. Our over-riding objective is delivering on our promises and we are delighted and extremely fortunate to be welcoming Bill to the team to continue this work and positioning the BBA as a leading player in developments in our industry.
"Along with a huge wealth of experience and knowledge, Bill brings an enquiring mind to the table and is constantly looking to push boundaries, champion innovation and identify performance improvement gains for our industry. We very much look forward to the positive changes his input will bring to our clients, the organisation and construction landscape at large," added Mr Giesler.
In his new position Prof Hewlett will apply his heavy-weight experience to providing technical direction for the BBA, growing its scope and influence with external stakeholders and building on its track record of bringing innovations to market while delivering high levels of customer service and a culture of technical excellence and continuous improvement. His experience will also be vital in further developing the BBA's wish to support a joined-up, connected supply chain, as Prof Hewlett explained: "The BBA has technical integrity second to none, and the capability to lead beneficial change across the built environment. Working with the team I will be championing the offer, reaching out to business and research partners and ensuring we understand and coordinate our response to stakeholder needs. I am honored to be moving forward with BBA."
Prof Hewlett's career was developed in operational and design office roles before moving into business and industry leadership, with in-depth experience gained working across the highways, rail, waste, marine, petrochem and building sectors. He has particular expertise in corporate technical assurance and construction method design. Previous positions have been with Laing O'Rourke Group as Group Chief Engineer and, more recently, as Group Technical Director for Costain. He has also held additional roles, including Vice President of the Institution of Civil Engineers, founder and Chair of the Temporary Works Forum, non-executive Director of Thomas Telford, independent member of the Lloyds Register Foundation Discovering Safety Programme Board, Trustee of the Engineering Council and Chair of the Standing Committee on Structural Safety.
He plays an active and influential role in academia, holding Honorary Professorships at Cardiff University Business School and The Bartlett school at UCL. He has worked with London City University and Swansea to launch MSc courses in temporary works and construction methods and is developing a course with Edinburgh University on philosophy and engineering as a part of its Leading Major Pro-grammes MSc.
The appointment demonstrates the BBA's on-going commitment to becoming a client-centric organisation, across the supply chain.