3 Ways to Mitigate Risk
in Product Development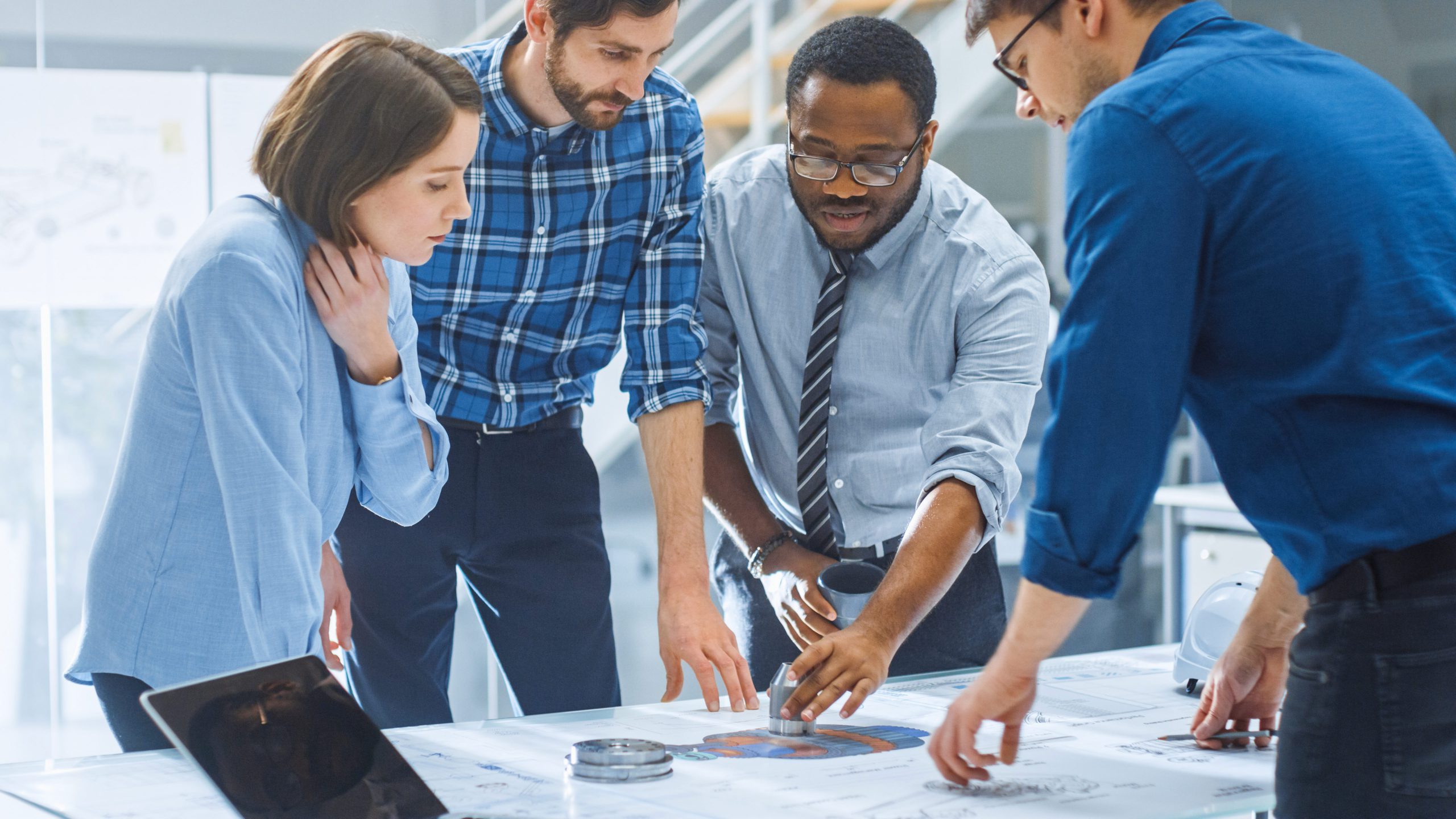 Nothing gives a stronger sense of security to those involved in strategic product development than knowing that they've done all that they can to mitigate risk and manage/prevent any nasty surprises further along the process.
The concept of managing risk can be broken down into 2 clear divisions:
Enhancing opportunities
Reducing threats
If Product launches are delayed, they're at risk of complete failure. A 2019 Product Manager Survey report from Gartner found that only 55% of all product launches take place on schedule, with 20% of those that are delayed, completely failing to hit their internal targets at all.
And while new product development may appear to be fraught with room for error and failure, there are very clear steps you can take to influence the best outcomes against your product development strategy.
Here are three ways to do just this:
1. Establish verified project and market suitability
In the same study conducted by Gartner, a sentiment echoed by the Harvard Business Review, a large reason why product launches fail is down to a disconnect between the desired outcome by the innovator and the ability of that product to meet the intended market's needs. Inflated perceptions of what success may look like to the creator, quite often displays itself through confusion of value that the product holds for the market it's intended for.
The UK Construction industry is constantly challenged to deliver products and systems that are predictable on cost, time and quality, through an appropriate understanding of customer requirements.   The same can be said around claims relating to product performance within a project application.
Managing risk usually associated with successful product launches means developing a true understanding and expectation on how a product or system performs within that space.
Verification of performance applicability becomes a critical success factor that does not wait for the outcome of a product launch, but rather, becomes the driver of a successful product marketing strategy that differentiates one solution from another, before that product has even hit the shelves.
2. Drown out the noise by demonstrating credible product value
We live in a world of 'but don't take our word for it', where reviews and consumer referrals have never been stronger drivers in buying habits. And while this herd mechanism of decision-making has become the new influencer, it has also resulted in a very noisy marketplace; where each product or system claims to be able to deliver bigger and better value (quite often without any verification).
It doesn't take extensive searching online to find examples of even the largest of organisations becoming tied up in false-advertising claims and consumer disputes, relating to product claims which, when tested and challenged, proved to not stand up to their claims.
But the tide is changing, and the marketplace is smartening up; sniffing through rose-tinted smoke and mirrors means that buyers are becoming more discerning around product and material selection; with many being much more selective around their verification criteria.
Reducing your risk of product dissolve in a crowded marketplace means that you are able to verify, and justify, the claims that your product makes, and the suitability it has for its intended use.
3. Understanding the Unknown: Moving beyond the 'Tick Box'.
In a marketplace where 3rd party verification and credibility performs a critical function to underpin product suitability and risk management, there still remains a large unknown around true product performance.
For many, conformance to a particular legislation or regulation means acceptance or refusal for suitability to a new project or even entry into a new market. And while they know they need the proverbial 'Tick' against the product's ability to conform, much confusion still abounds around the semantics of that conformity itself.
Declaring that a product conforms for many may simply be the hurdle they need to overcome in order to achieve. But in reality, what does that mean from a product development point of view?
For some, it may mean assessing whether that product conforms to client expectations, while for others, like many in our industry, means ensuring that a product stands up to expectations against regulation and legislations.  The difference though, is the tick-box. What may appear like a good idea, in reality – requires more foresight.
Our news feeds are, quite often, dotted with stories of products that, in principle, were destined for great things, conforming to all the necessary tickboxes, but when it's crediblity to stand up against its fitness-for-purpose was challenged, they didn't quite have the longevity that was intended.  The product, in isolation, conformed. But was it fit-for-purpose? Probably not.
3rd party verification tests, such as those conducted by the BBA, looks at the product's 'fitness-for-purpose'; often including factors like strength and stability, behaviour in relation to a specific environment, durability, climate suitability into account in order to asses that product's true impact and performance not as an isolated product, but as one that sits within a wider system.
The British Board of Agrément was established to help drive a safer built environment; and after 50 years of successfully doing that, we continue to work with organisations all over the world to help them get their product development strategies geared towards successful placement and usability in the market.
If you'd like to know how we can help you, get in touch with us here