Webinar:
UKCA, Specification and Certification
post-Brexit with the BBA, NBS and Sika
24th March 2021, 14.00 GMT

Watch a recording of this webinar as the BBA, NBS and Sika discuss the certification,
specification and how UKCA Marking is changing industry requirements.
Brexit has felt like a long time coming for most people and the leadup wasn't definitive as to what would happen when it does eventually arrive. The one thing we were sure of was that there were to be many changes, that don't look like stopping anytime soon.
Date: 24th March 2021
Time: 14.00 GMT
Duration: Approx. 1 hour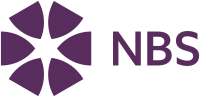 What you will get out of this webinar:
Understand the importance of getting specification right: How this can be accomplished and what you need to know
How UKCA Marking is affecting businesses: The changes taking place and what you need to do and be aware of before the 2022 deadline
The importance of certification and specification: Why it is so integral within the construction industry
Q&A: Your chance to ask those burning questions
One of the biggest changes to the construction industry, particularly within the manufacturing of goods and product availability is the transition from CE Marking to UKCA Marking, the timeframe of which started 1st January 2021 and will end 1st January 2022. The countdown clock is ticking and the time to act was yesterday.
The positive news is that there is still time to understand what this means for your business and daily activities, to make sure you are fully equipped to either implement the required changes or are fully aware of how these changes relate to product specification.
If you are a construction product manufacturer looking to trade across UK/EU borders or a specifier dealing with specifications in both the UK and the EU, this seminar will help provide clarity for what is ahead and how you can prepare for these events.
We will cover what changes are happening and how they may affect you and your business? What you need to do to conform to these changes and more importantly the time to when they are happening?
Starting with the basics of understanding specification and how to specify products will be fundamental to any changes that may be occurring. Following this, a deeper look into UKCA Marking and how this may affect your business will fully equip you to handle the transition from CE Marking or understand the implications this will have on specifying products.
Finally, hearing how (from first-hand experience) both product certification and getting your products specified is important to business success.
Full Agenda
1. The Importance of Specification and Specifying Products
Stephen Hamil – Innovation Director @ NBS
Specification 101
Descriptive or prescriptive? Depending on contractual arrangements, which method is appropriate.
How to specify a product. What does this look like?
From Manufacturer to specification – Delivering the right content for you
2. UKCA Marking and post-Brexit changes
John Albon – Chief Scientific Officer @ BBA
From CE Marking to UKCA Marking, what you need to know
The special case of Northern Ireland and UKNI
Implications for selling products into the UK, NI, Ire and the wider EU
How the BBA is making this process easy for its clients
3. Putting this into Practice
Martin Bidewell – Head of Technical – Roofing @ Sika UK
Gavin White – Marketing and Product Manager – Roofing @ Sika UK
Alex Coward – R&D Manager @ Sika UK
How specification and certification is helping construction
How the BBA is helping the supply chain
How the NBS delivers its services and client benefits
Key challenges to look out for