through their paces at the BBA
5 product innovations put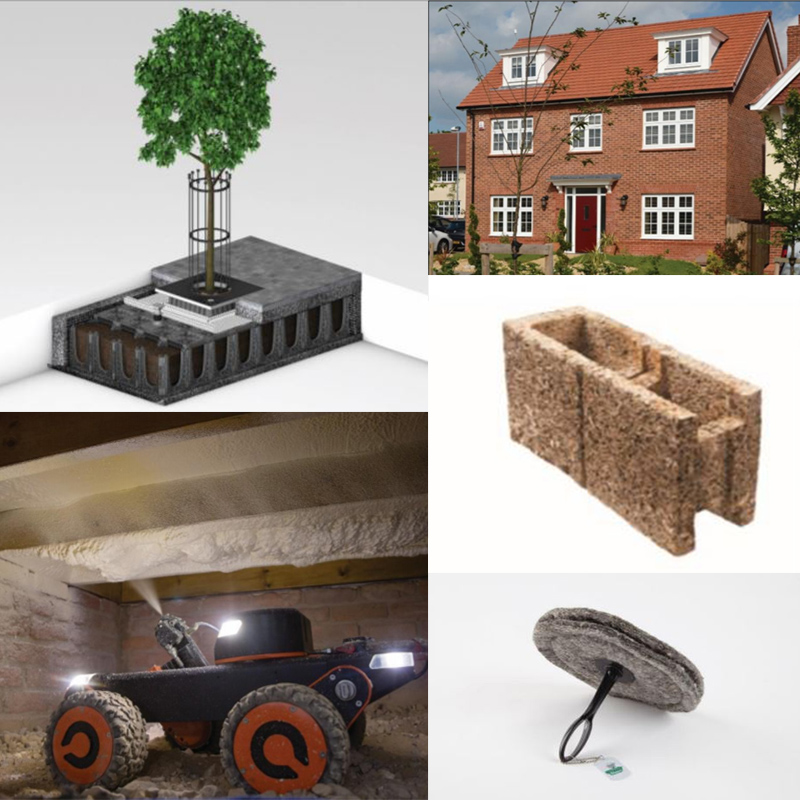 For years, the BBA has been testing and certifying products and solutions that drive the Construction world. And while one may associate the Construction landscape with bricks and mortar as a majority, the industry is also one filled with product innovation that is quite often, hidden in the side wings of the main construction stage.
Our team has had the pleasure of working with a wide range of interesting and innovative products over the years; some we can talk about and others that we can't, but we thought we'd share just a few examples of products that have transformed the industry in their drive to change, create and challenge.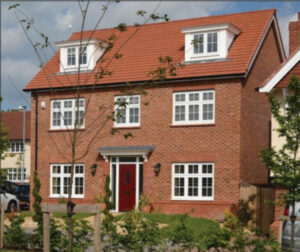 IBSTOCK KEVINGTON HYPERLITE ARCH
The Ibstock Kevington Hyperlite Arch is a prefabricated, lightweight arch constructed using a high tech backing material this system which also incorporates 20mm brick arch slips which are bonded to the face to finish. Intended to facilitate the easier build of decorative brickwork above windows, the product's certification was in undertaken to verify the product's suitability for use and to mitigate any concerns from building insurers around the durability and performance of the product.
The product: The Hyperlite Arch comprises of cement/wood particle board with an injected core of polyurethane foam, with fired clay brick slips attached with epoxy adhesive, for use as decorative brick slip cladding over openings in buildings subject to height restrictions.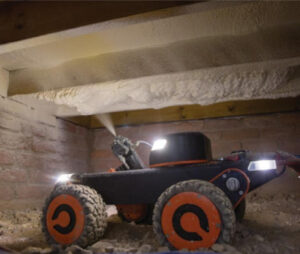 Q-BOT UNDERFLOOR INSULATION
When one thinks about insulation, and particularly underfloor insulation, you may be inclined to imagine yourself stretching beneath floor boards or using long hoses attached pumps. But not with the Q-bot. Q-Bot Underfloor Insulation is a spray-applied expanded polyurethane foam installed using a remote robotic device (SprayBot) to enter the underfloor void and spray insulation foam to the underside of the floor. The product is for use in timber or suspended concrete ground floors of both new and existing domestic and non-domestic buildings.
The Product: Q-Bot Underfloor Insulation is a spray-applied closed-cell, hydrofluorocarbon (HFC) blown polyurethane foam
insulation suitable for suspended ground floors. Applied using the SprayBot, a robotic device (vehicle) designed to apply spray foam insulation remotely to the underside of suspended timber or concrete floors of both new and existing domestic and non-domestic buildings which allows allows a controlled application of the product using remote control and an on-board camera.  Only 25kgs in weight, and up to 600mm long, the SprayBot is designed to get into as many inaccessible places as possible – taking insulation application innovation to new heights; in this case, underground.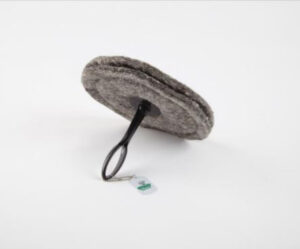 CHIMNEY SHEEP
No. That's not a spelling error. The Chimney Sheep was designed with sustainability and energy efficiency in mind, aimed to reduce cold chimney draughts and the loss of heat. Made from 100% Herdwick lambs wool and aimed to reduce heating bills, carbon footprint and wind noise down your chimney, the Chimney Sheep was tested and assessed by the BBA to verify Air Flow factors (significant reduction in air flow through the chimney), behaviour in relation to fire (reaction to fire classification of Class E) and durability (excess of 5 years).
The Product: The BBA Agrément Certificate relates to Chimney Sheep;  a round, square or rectangular pad formed from felted wool used as a removable domestic chimney draught excluder to reduce air flow.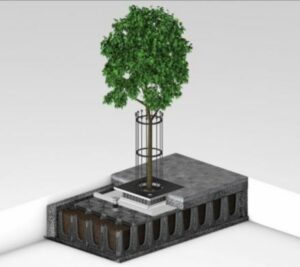 ROOTSPACE G2 GEOCELLULAR UNITS
GreenBlue Urban believes in giving trees the best possibility to thrive in urban environments, and part of that passion was creating solutions that protect and stimulate their growth through innovative tree planting technologies and root protection systems.  In order to build product credibility and fitness-for-purpose, the product was tested and certified by the BBA to assess structural performance and product durability.
The Product:  RootSpace G2 Geocellular Units are manufactured from recycled polypropylene and clipped together on site to form a tree root protection system, in one layer with the required dimensions, and are used to construct a tree root protection system. The number of units used to form a tree root protection system depends on the type of the tree and the architectural limitations of the system.
DURISOL PERMANENT FORMWORK SYSTEM
View the certificate: 10/4784
In a market where 'eco-friendly' and 'energy efficiency' drives product development decisions and spend, when it came to building product credibility for an alternative solution to construction blocks, Durisol recognised the need to get back to the drawing board.  Striving to create a product range that is energy efficient, simple to use, fast to construct and cost effective, the Durisol wall form units made of woodcrete (a mixture of wood paste and cement) aimed to fill that gap.  Their permanent formwork system, assessed by the BBA, was designed to create a form of fossilised wood, as strong as conventional blockwork but with the thermal efficiency of timber.
The Product:  The Durisol Permanent Formwork System comprises a range of woodchip-aggregate hollow block units with crosswebs, for laying in a stretcher bond with dry joints to form a wall construction. Mineral wool or PIR inserts are inserted into the unit hollows, with the remaining void to be filled with concrete. The webs vary in thickness between 38 mm and 90 mm depending on unit type. The concrete forms vertical columns connected horizontally with concrete between the unit webs to form a grid pattern. Vertical and horizontal steel reinforcement is introduced into the voids, for structural purposes, as required by the building design. The units interlock at the sides and are a flush fit at the top and bottom.