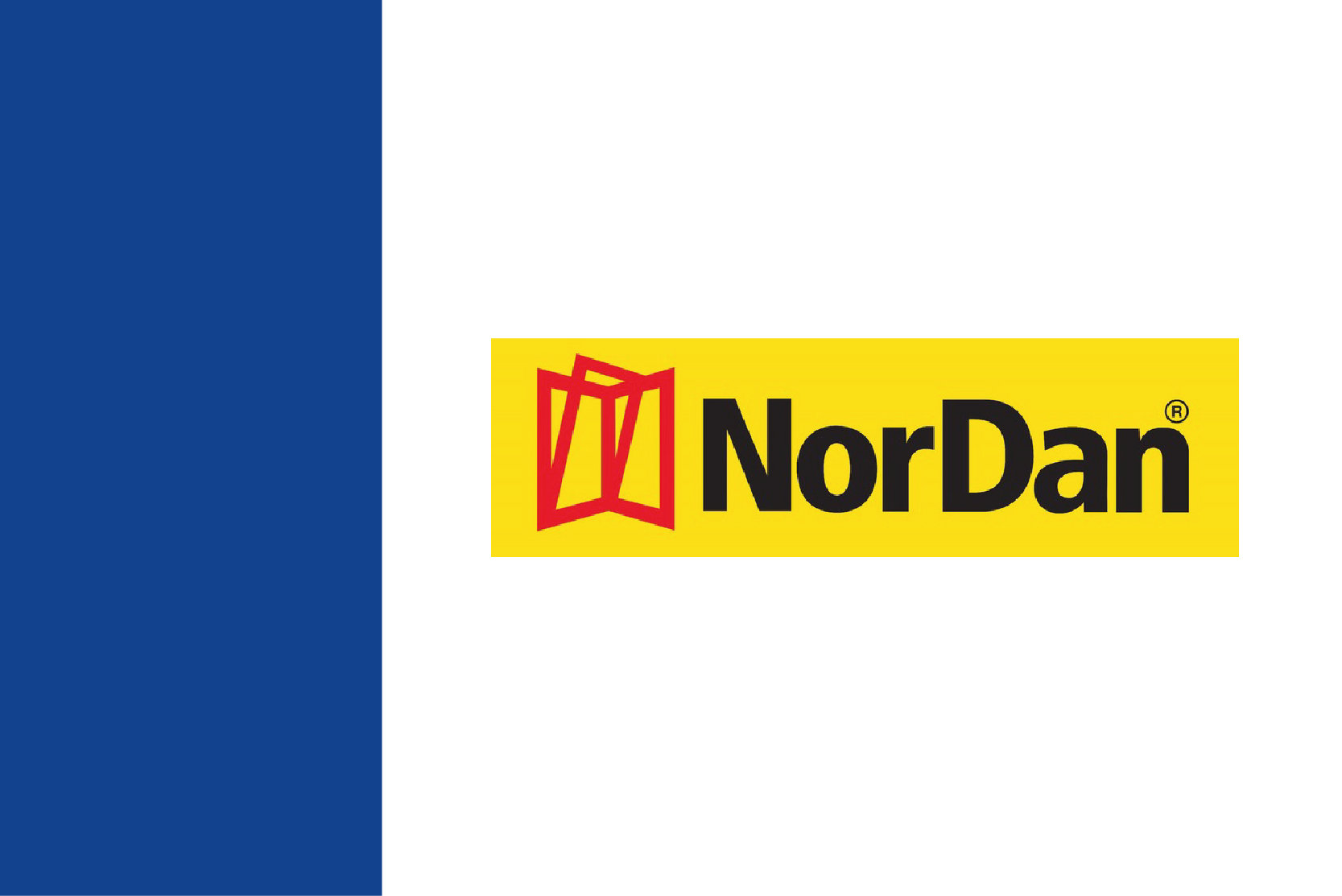 A Lifetime's Engagement:
NorDan's Agrément Journey with the BBA

Undertaking a product commitment like Certification isn't just a singular activity that has a start and a defined end point. You're undertaking a process that has been designed to continue adding value, long after your Agrément Certificate has been issued. From 2007, what started as a singular certification for a Norwegian business, which aimed to explore the UK market as a new opportunity of growth, soon became a long-term commitment to product development that even today continues to deliver growth opportunities for NorDan UK.
About the business
NorDan considers itself to be amongst Europe's leading manufacturers of windows, doors, and smart accessories. They are on a mission to be the leading Scandinavian window supplier to the UK housing market and as a responsible solutions provider, NorDan designs and manufactures products to challenge what's possible within the construction industry.
Founded in 1926, NorDan is a family run business that was built upon a strong foundation of core values, which are adhered to almost 100 years later. Today NorDan consists of 12 wholly owned factories, approximately 30 project management offices and more than 2000 employees across Europe.
With a mantra of continuous development and considerable business investments, NorDan has put innovation at the core of its business. This is evident with the establishment of a state-of-the-art FOX powder coating factory facility and numerous other factory modernisations to date. A heart firmly rooted in product improvement, NorDan understands the importance of 3rd party certification as a leading driver in product innovation and growth.
The BBA has been working closely with NorDan since 2007, where they first achieved their BBA Agrément Certification – a mark of product excellence – based on rigorous testing and accreditation against National and European standards.
Working in Partnership with the BBA
The relationship between the BBA and NorDan began in 2007, where NorDan achieved two BBA Agrément Certifications for their Timber Windows (07/4446) and Timber Doors (07/4476) products. Since the beginning, their certification scope has expanded further to include a wide variety of their product range, with a number of new innovative products being added in recent years.
Through the BBA's impartiality and accreditation as a UKAS Product Certification Body (No 0113), Testing Laboratory (No 0357), Inspection Body (No 4345) and Management Systems Certification Body (No 0113), NorDan has been able to take advantage of the expertise and focus on product performance, all while demonstrating their commitment to product quality for their own clients and customers. This gives them the reassurance that NorDan's certified products are fit for purpose and perform exactly as designed – safely.
To find out more about NorDan, view the links below:
Certificate Number: 07/4476 (Doors) and 07/4446 (Windows)
To find out more about NorDan, visit their website here: https://nordan.co.uk
Or view the their social channels below: