BBA collaborates with the
Federation of Master Builders as
National Judge for Master Builder
Awards 2021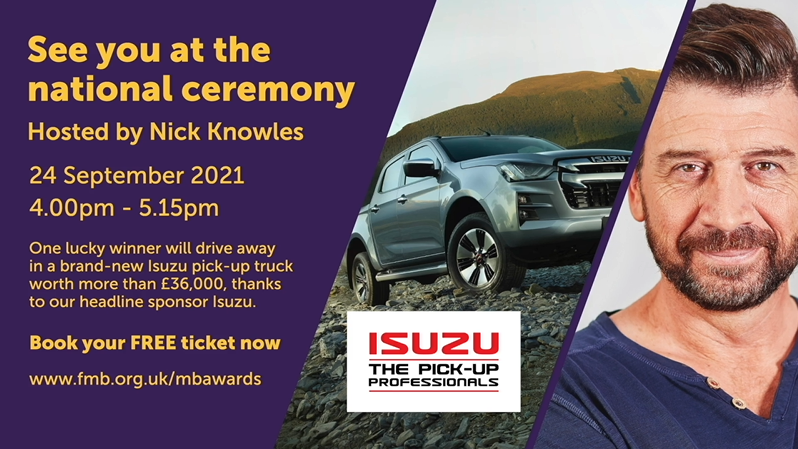 Recognising excellence in the Building industry is what the Federation of Master Builders (FMB) 2021 Master Builder Awards is all about. And after a somewhat strange 2020 / 2021, celebrating those who have truly excelled at their craft has become the theme this year. BBA's CEO Hardy Giesler has been invited to join the panel of national judges within the Building Company of the Year category.
The awards, sponsored by Isuzu UK, help to recognise the contribution of SMEs to the construction industry. Whether the organisations have been involved in building renovation through to individuals who have stood out in their field, from tradespeople to apprentices, the awards showcase projects and buildings from all over the country.
Coinciding with the FMBs 80th anniversary, the Awards celebrate high-quality craftsmanship, exceptional customer service and building excellence delivered by Master Builders across the UK, and aim to showcase the significant contribution played by small and medium-sized companies throughout our construction supply chain. The Building Company of the Year award recognises a Master Builder company that has displayed outstanding leadership and business management and demonstrated strong dedication to support staff and clients, with nominations aiming to highlight achievements and challenges that the nominee has faced between January 2019 and 2021.
Regional and devolved winners were announced at virtual ceremonies in May and June, and will now go on to compete in the National Master Builder Awards on 24 September this year which will be streamed live online, and will include entertainment and fundraising opportunities for the FMB's national charity partner, The Lighthouse Club.
We wish all finalists the very best, and thank them for their continued contribution to making our industry better.