BBA plans roundtable
discussion around Innovation
Leadership for March 2022.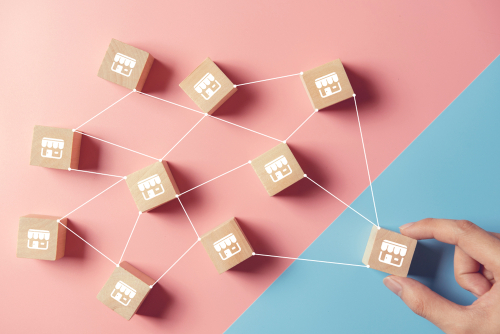 Scrutiny on product performance and credibility is on the agenda of the entire construction industry; and, in particular, the insights we gain from product test and certification data that informs product development direction, usability and compliance.
The new national construction products regulator was announced in January this year, and the approach of the implementation of the Building Safety Bill is on the horizon. If the industry hasn't already had a focus on data-readiness already, digitisation, and the understanding and value that data presents, will quickly shift into first gear.
In continued efforts to understand the industry in which we function, its needs and requirements, and the changes driving product development and innovation daily, the BBA is kicking off a series of face-to-face roundtable events with panel discussion around Innovation Leadership: The evolving responsibility of test and certification data within construction innovation roadmaps.
Overview of the discussion
The digital landscape for the Construction Industry is changing daily. While the market builds its way out of the Covid-19 pandemic, actively addressing challenges associated with supply chain and skills shortages, post-Brexit requirements and stepping up to industry demands around sustainability, safety and quality, organisations are being challenged by their own digital transformation agendas; actively addressing the need to grow, improve, and evolve through innovation. This roundtable discussion aims to explore the data drivers influencing decision amongst industry leaders, the continued role that digitised testing and certification data plays in innovation planning, and the long-term contribution that digitisation offers in product roadmap development.
Topics up for discussion:
Predictions around growing data drivers that will drive industry product innovation over the next 5-10 years
Your views on the role that digitised testing and certification data plays in of future product development
How UK organisations are building on a heritage of innovation (industrial revolution, vaccine development, civil engineering) to be able to play in a global arena.
How industry uses product testing data to actively tackle issues like technology adoption, worker productivity, skills shortage, housing demands, supply shortage, sustainability concerns, catering for a digital future (consumer demand, connected everything).
Understanding emerging product data trends using to disrupt industry status-quo and answer sector demands.
Identifying industry blockers associated with digitisation in product development, and ways for industry to overcome them.
Take Part:
Spaces are limited, but if you'd like to join the discussion as a panellist at Croxley Park, Hertfordshire, on 2 March 2022, please get in touch with us here to register your interest.
While the event will not be live-streamed, output of the discussion will be made available after the event, with more information to follow.
Have questions you want us to have the panel answer?
If you'd like us to ask the panel anything, or any topics relating to product innovation that you'd like us to cover, just let us know.