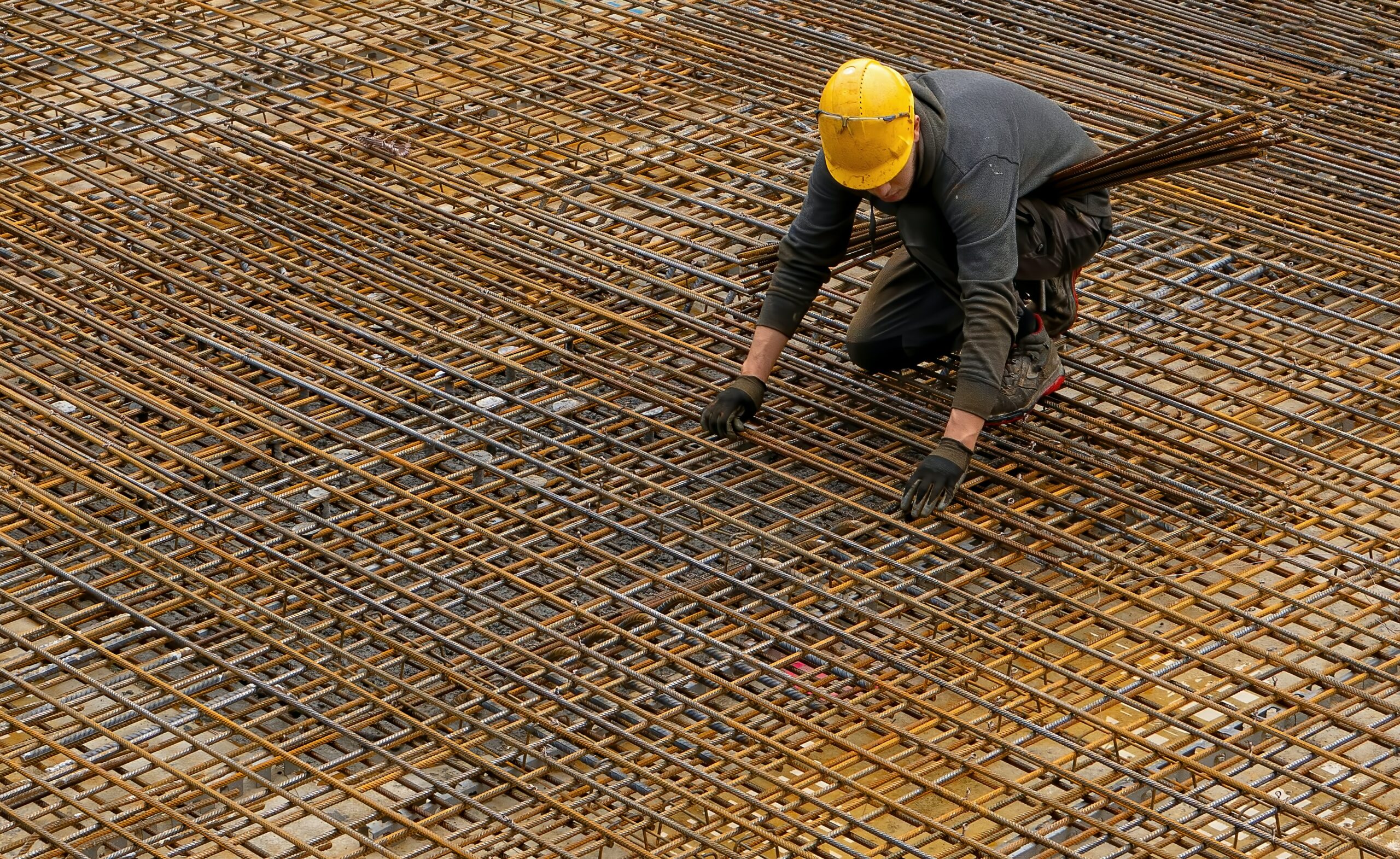 Key things we learned from our
recent webinar - Steel
Reinforcement Quality.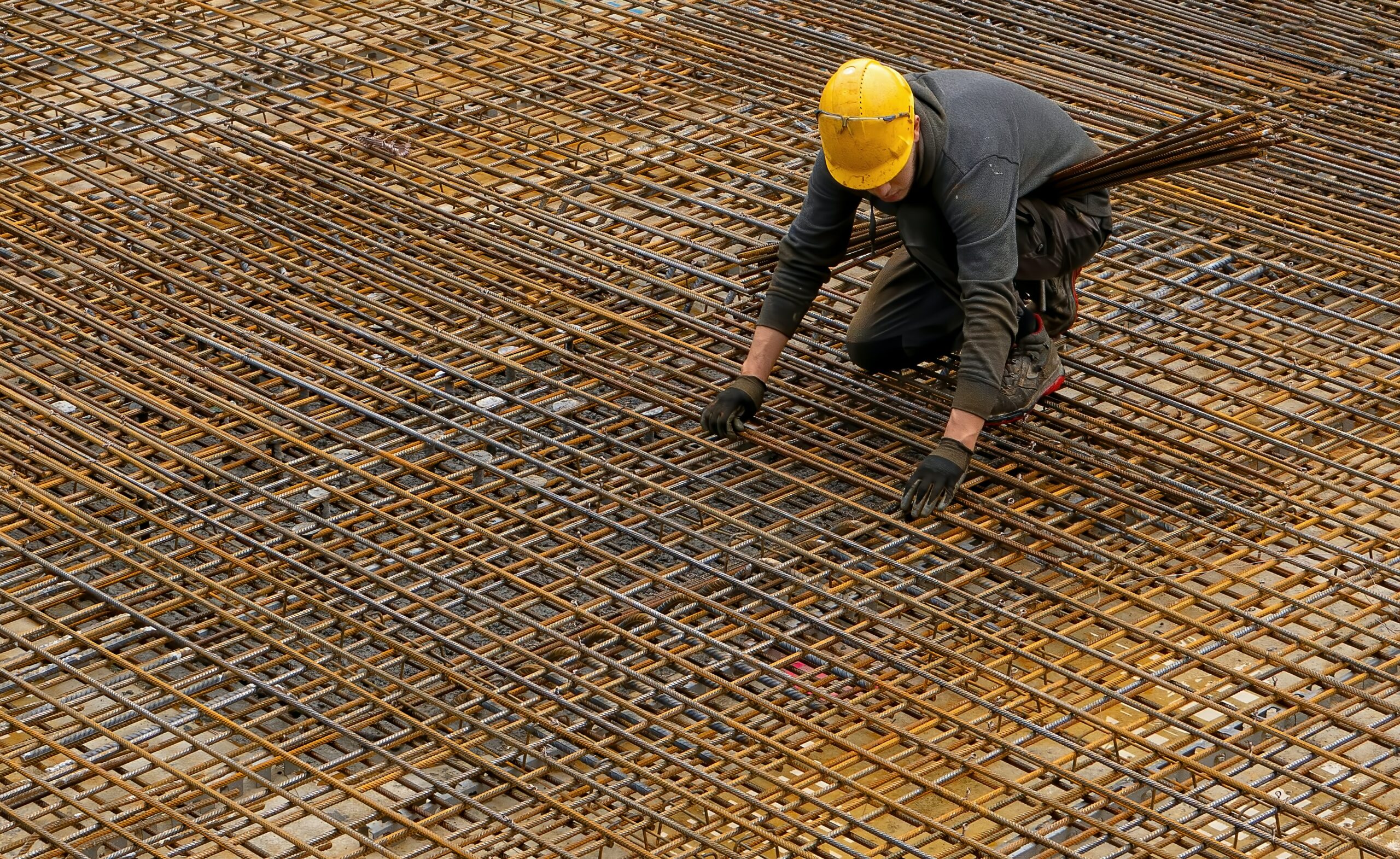 The BBA's Reinforcing Steel Scheme launched last year, following a period of market discussions, and our continued commitment to helping manufacturers, fabricators and trade associations with performance, sustainability and innovation.
In our recent webinar we sat down with a panel of contributors who explained the current industry trends, challenges and ideas for the future.
Our webinar, which is available to watch in full features: Stephen Elliott – Chairman of the British Association of Reinforcement (BAR), Alex Smith – Compliance Director for Total Construction supplies (and a representative for British Independent Reinforcement Fabricator Association – BIRFA), Phil Taylor – CEO from ArcelorMittal, and Dave Sheedy – the Sustainability, Quality, Net Zero and Environmental Lead from ArcelorMittal.
Here are a few key takeaways from that discussion:
Industry trends, Phil Taylor:
"There's a lot of move towards off-site fabrication and that's an area we specialise in – trying to bring products to site that are made in a factory environment where repeatability, quality, safety are all paramount to what we're trying to provide to the market.

"There's an increased focus on performance and quality which is why we welcome BBA's involvement in ensuring choice in the market and a focus on quality for now and the future."
Impact of sustainability measures, Dave Sheedy:
"It's growing week by week. Every contract now before we can even start a tender we must demonstrate our sustainability credentials. We have customers coming to us looking for the lowest carbon possible product – rejecting steel made from  basic oxygens and steel-making because its carbon footprint is too high. Fortunately the industry as a whole predominantly works with steel made from electronic furnaces which has a much lower carbon footprint. The focus on this is going to grow and grow."

"There's an increased focus on performance and quality which is why we welcome BBA's involvement in ensuring choice in the market and a focus on quality for now and the future."
Measured sustainability, Stephen Elliott:
"Being a good company these days isn't just saving carbon, it's about a wider social responsibility. We also need to address the misinformation that steel concrete and steel reinforcement isn't greener. There's a lot of inherent carbon and there's a lot of long term benefits of concrete reinforcement which as an industry we need to shout about more so that people can make an informed decision – whether it's steel or timber framed buildings or of course concrete. We talk about innovation and our carbon capture which long term a concrete building absorbs 30 per cent CO2 – so we need to widen awareness and not be ashamed of what we're doing in addressing the significant CO2 use by the industry. For example, we need to show in the lifecycle of a building that CO2 level is tiny compared to the operation CO2."

"There's an increased focus on performance and quality which is why we welcome BBA's involvement in ensuring choice in the market and a focus on quality for now and the future."
Industry challenges, Alex Smith:
"The biggest challenge facing us at the moment is supply and demand. The UK market is demanding ever more. While we do need to prove our sustainability credentials before we can even go for major contracts – there's just not enough UK supply so the reality is we are facing UK imports. Yes we do want them to be sustainable and maintaining environmental approvals etc but demand is outstripping supply."

"There's an increased focus on performance and quality which is why we welcome BBA's involvement in ensuring choice in the market and a focus on quality for now and the future."
Innovation and use of robotics, Phil Taylor:
"It's an area that's gaining traction. We've talked about skills shortages and robotics, if you look at the way the car industry has been transformed by robotics, I think we are going to see in the near future the same momentum in the reinforcement sector.

"We've invested quite heavily in the introduction of robots over the past few years because if the labour becomes as scarce as it has done, alternatives need to be found. There are some challenges in the technology because of the nature of the product that we're working with but I think those challenges I can see a solution from. They're not quite here today but I think if you speak to me in five years' time I would imagine an army or fleet of robots in my factory delivering a quality pre-fabricated product for the construction industry."

"There's an increased focus on performance and quality which is why we welcome BBA's involvement in ensuring choice in the market and a focus on quality for now and the future."
Future developments, Dave Sheedy:
"Over the past few years most government infrastructure projects now have to be subject to BREEAM certification which means proving environmental sustainability levels at the start of the project right the way through to design and manufacturer installation and the rest of its operational life. This inference is coming to us constantly and we're very fortunate to have the ArcelorMittal group backing us up. The investment they're putting in means we're targeting in Spain by 2025 to have our first two net zero carbon steel plants using electricity from renewable sources to a processing plant using pure renewable sources to create net zero steel. The advancements we're seeing are absolutely mind-blowing."