Key things we learned from our
recent webinar - The importance
of Certification and Testing for
Highways and Roads.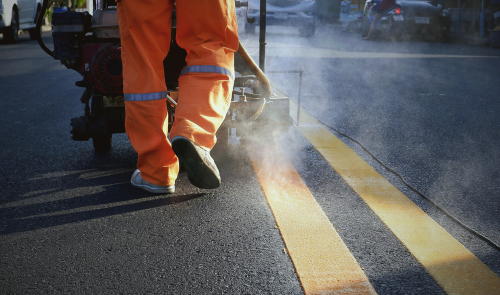 As the 25th anniversary of the HAPAS scheme approaches, we spoke with one of the early adopters of our highways and roads certification to find out more about its value.
HAPAS (the Highway Authorities Product Approval) Scheme was set up by Highways England, the County Surveyors Society (CCS) and the British Board of Agrément (BBA) in 1998, with the clear objective of developing national approval assessment, testing and certification for innovative products, materials and systems for use in highways and related areas.
The scheme removes the need for individual authorities to carry out their own assessments and tests and provides highways engineers with invaluable data on product performance, design and installation for project planning.
In our recent webinar, we spoke with Dr. Howard Robinson, RSTA Chairman and Managing Director at ASI Solutions Ltd and Phil Eadon, Head of Technical Services at ASI Solutions Ltd, to find out HAPAS benefits for the Local Council Roads Innovation Group (LCRIG) and its associated members.
Unlike other sectors, highways have few product standards, so the BBA's solution to this is to offer testing and certification based on assessments.
"People want confidence it's going to work and that it does what it says on the tin so they come into their own when you haven't got standards in place," said Dr Howard Robinson. "We operate in the surface treatments market and only two treatments have product standards.
"Testing and certification needed so the BBA can conduct a rigorous assessment of the product's manufacture and installation and given an opinion on service life. Not a guarantee but an opinion from knowledgeable experts on how the product will perform in service.
"These schemes can be included in specifications and they give confidence to road authorities when they're specifying products that don't carry a standard but know that they will work and perform."
At the BBA we offer HAPAS Certification in product sectors that include high friction surfacing systems, thin surfacing, crack and patch repair systems, and manhole reinstatement systems.
LCRIG was set up in response to frustrations with the traditional approach to road maintenance which was generally quite reactive. They also encourage innovation into the local road sector which has opened the door for ASI Solutions whose Rhinophalt product was successfully trialled and implemented by National Highways after collaborating with the BBA.
"It saved the client 30% of their original servicing budget and reduced the number of maintenance days on the network by 40%," Phil Eadon explained.
"Rhinophalt reduced carbon footprint by over 90% and our product is based on quality assurance," he added. "When you see the BBA HAPAS accreditation it gives the customer the confidence of product performance and continuous improvement."
Surinder Samra, Technical & Business Development Manager – HAPAS, at the BBA also highlighted the lifecycle benefit of HAPAS Certification. He said: "CE marking predominantly covers you up to the point of manufacturing but HAPAS can go above and beyond that and into installation and what that illustrates is a greater level of quality control.
"HAPAS certification was built on certifying products of an innovative nature to gain a level of confidence through the supply chain – the intended use being highways and how to use it. It doesn't have to be innovative products; we can also assist in terms of selecting or developing products and offering the right tests for those products. HAPAS certification or equivalent can help you gain a level of traction into the marketplace.
"It's not just for end use but throughout the lifecycle of a product."