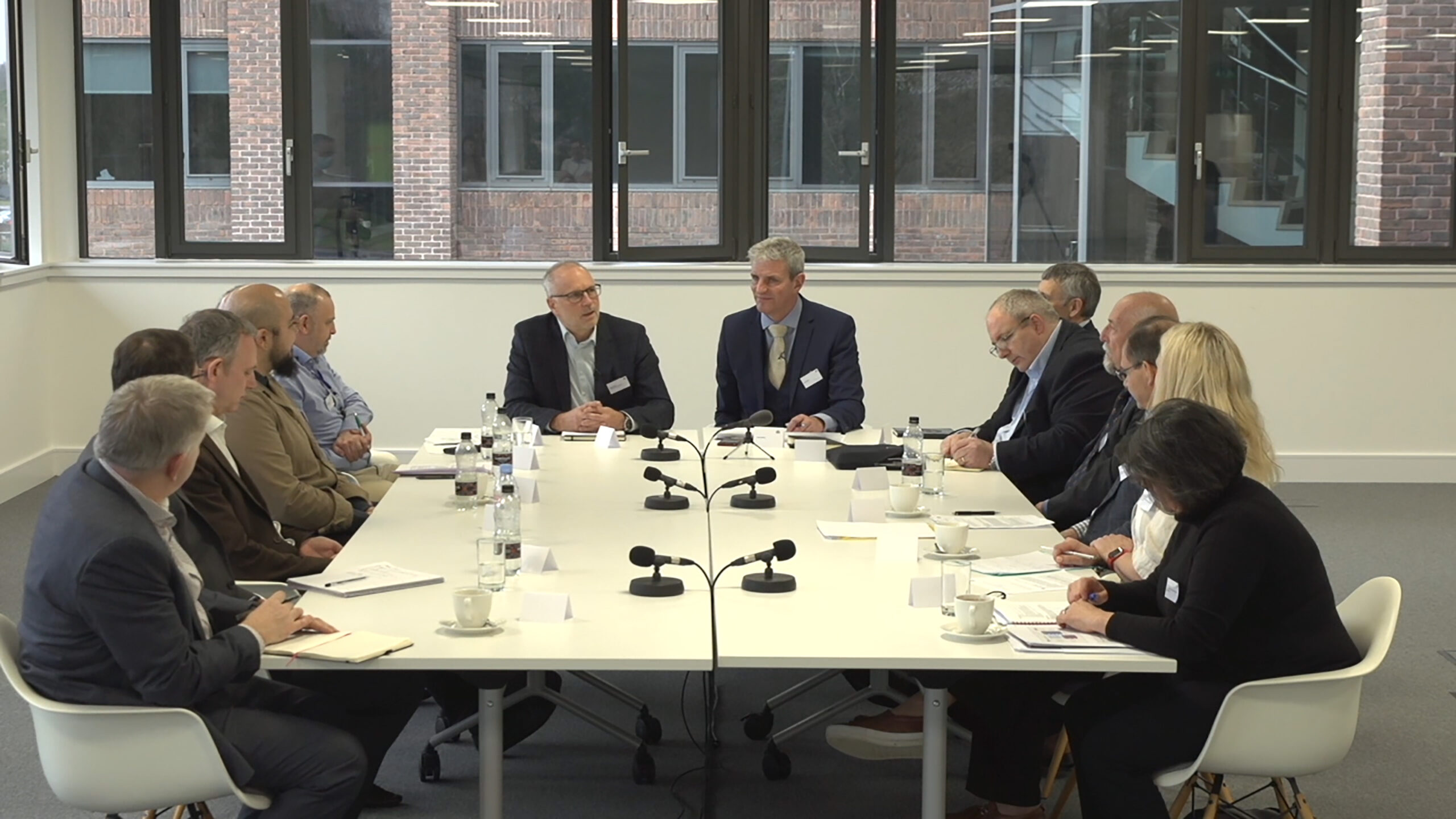 Roundtable Part 2 - Future Product
and the role of testing and
certification.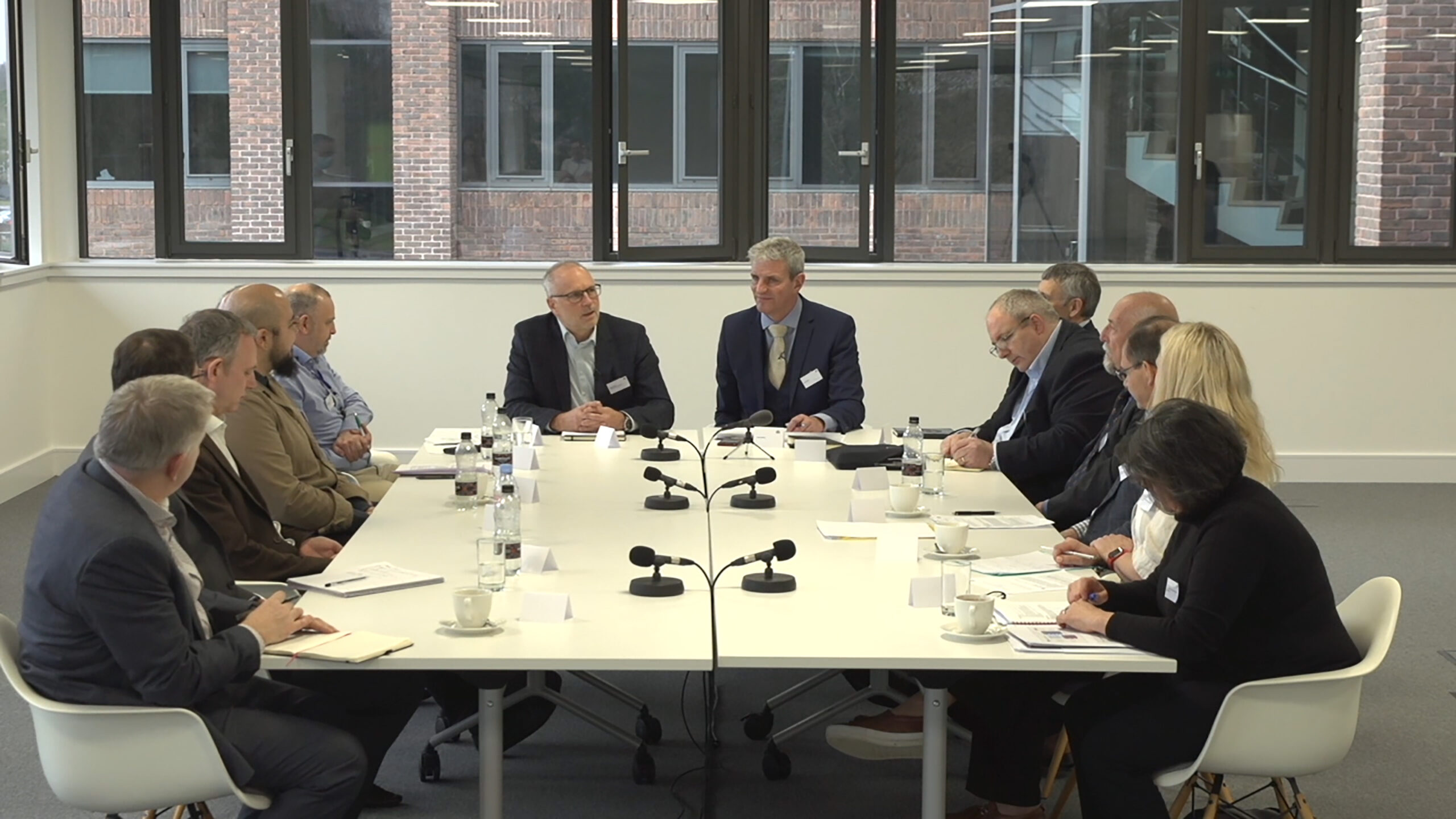 What is the role of testing and certification in the future of product development?
How can the industry accelerate innovation and what can be done to offset the challenges of sharing data?
Speaking at the BBA's Round Table discussion, Bill Hewlett BBA Technical Director, Amanda Long CCPI CEO, John Leake Business Growth Development Manager at SciTech, Nigel Blacklock Technical Director at Bauder, Ehab Sayed Founder and Director of Innovation at Biohm and Neil Gibbins Lead Fire Safety consultant at Cross UK, shared their views.
Bill Hewlett, BBA:
"How digital moves us forward on all that is something we've been looking into and it's something we take very seriously – there's strong feedback that we need to move forward on this, so we're looking at chemistry and micro-structure analysis and seeing that as an opportunity to create what we would call a 'digital test' so rather than test it physically we can test the chemistry and we can predict the product performance from those characteristics. In time that could come to replacing physical testing in its entirety – that would be nice and it's very much a futuristic world but even in the short term if we can calibrate from the physical tests we've done and the rich history we have from that data then we can start to work with our clients to avoid tests fails and if there are minor changes how we pick those up.
This is new for the industry and to some extent pushes against recent pronouncements that we should do less in terms of desktop study and that approach, but I would say we've got to give it a go and I look forward to hearing what others have to say about it."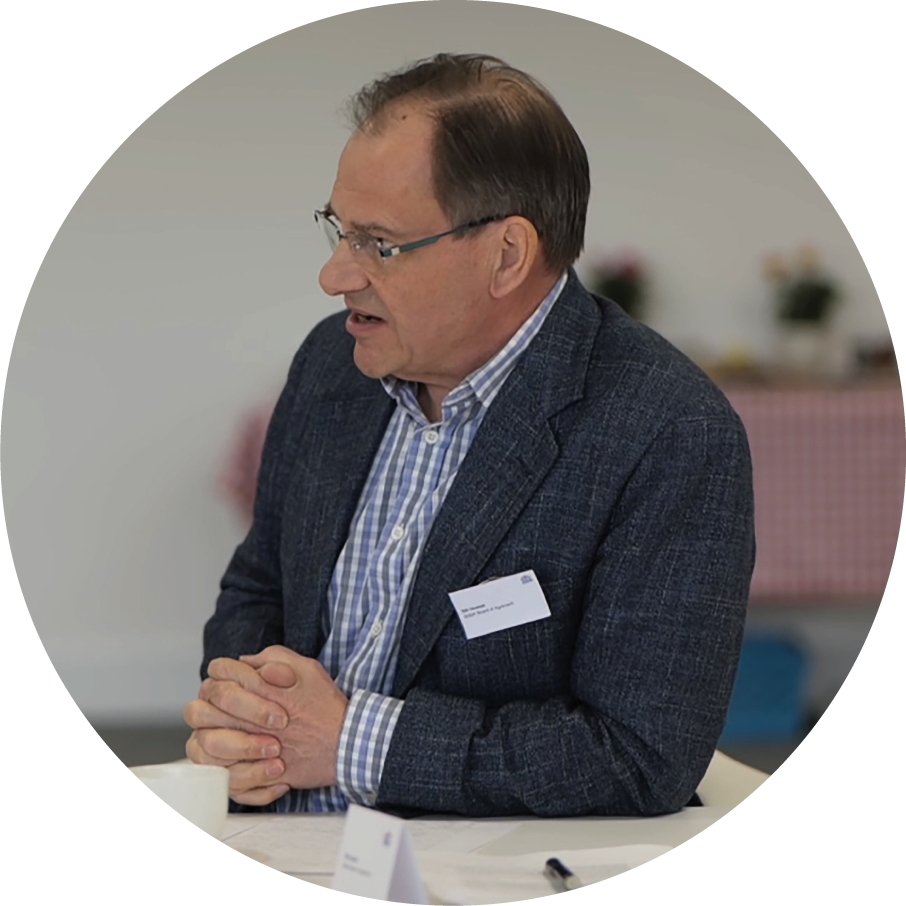 John Leake, SciTech:
"The opportunity within the construction sector – if we look at other sectors that are fast moving consumer goods, pharmaceuticals, the whole area of virtual product development and formulation is something which is fairly well advanced in terms of its technology. The key issue and the rationale for accelerating your innovation process, the key issue is that you need data and you need very good quality, accurate data and a breadth of data in order to inform those virtual models and simulations in terms of accelerating that process. There's a challenge within the sector as to how willing the people are to sharing that data with the wider industry for the benefit of innovation and for product development."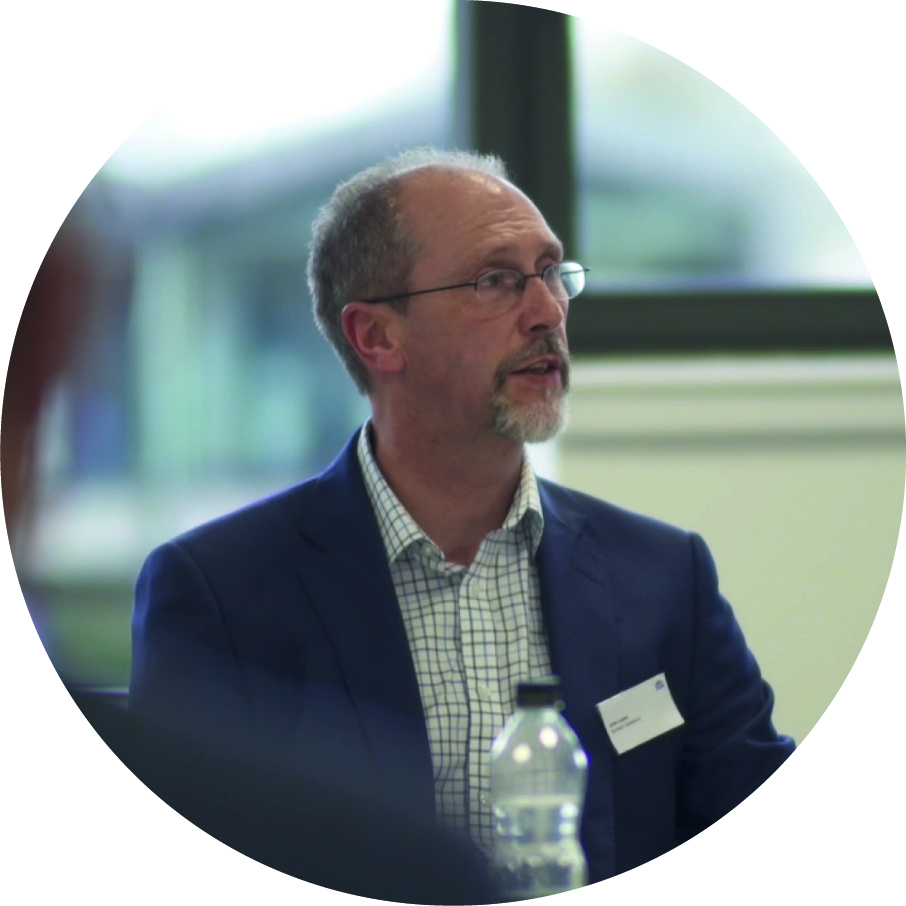 Ehab Sayed, BIOHM:
"I think it's a really critical question. The sharing of data and advancement of knowledge and research both locally and globally is critical to data science and digital fields in general. However, we need to find ways to save spaces to enable data sharing that doesn't affect the advancement or development of technology for the good of humanity. We see a lot of times technologies they hit certain scales and they turn to growth driven purpose or decision as opposed to one that's looking at how to develop and evolve the technology. I think the culture of sharing knowledge and advancing technology and knowledge needs to become much more embedded in our business models and our ways of working."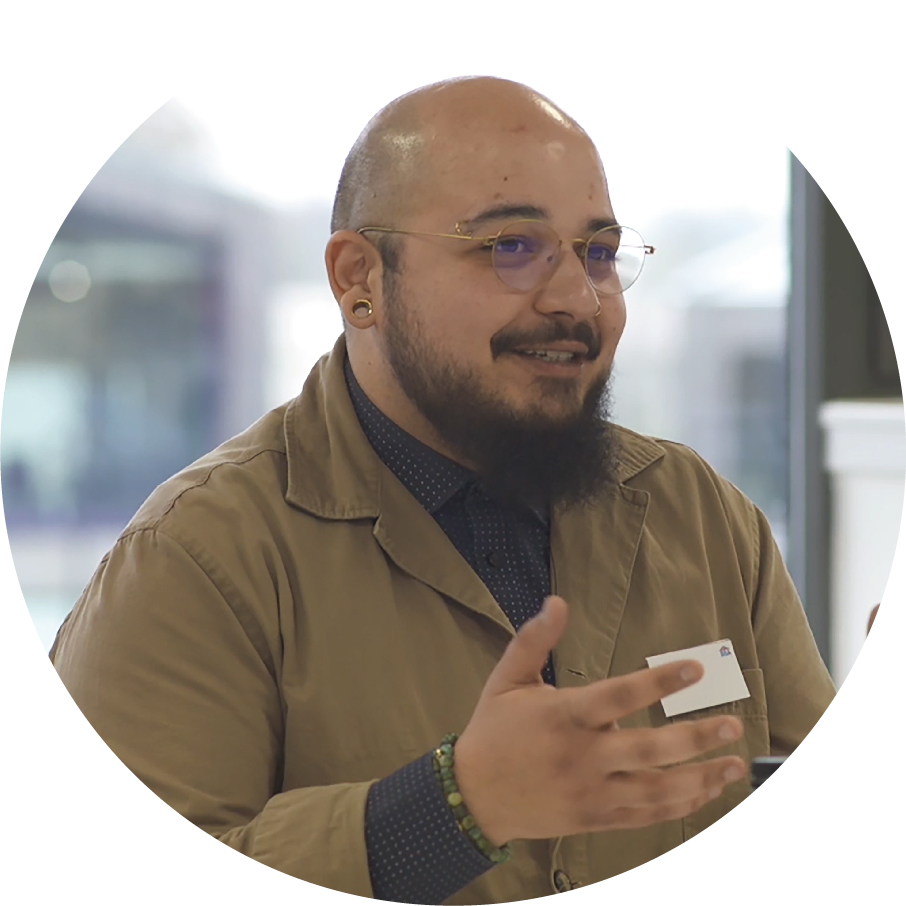 Amanda Long, CCPI:
"I think we've got to be careful. There are positives and we'll need those as the code for product information moves forward and when we're seeking to confirm product information that's published by a product manufacturer is clear and accurate and up-to-date as well as being accessible and unambiguous. We're going to need a lot of proof behind that in order for us to verify it so digitised testing is going to be helpful in that when we're looking at speed and volume, but I think it goes back to the point about reliability, that would be my concern otherwise there wouldn't be much point in the CCPI seeking to verify product information if we can't rely on the product information so it sort of goes hand-in-hand. There's a confidence piece around it and reliability which is key in this and there's a need to really balance that and make sure we iron out the issues in terms of AI and so on."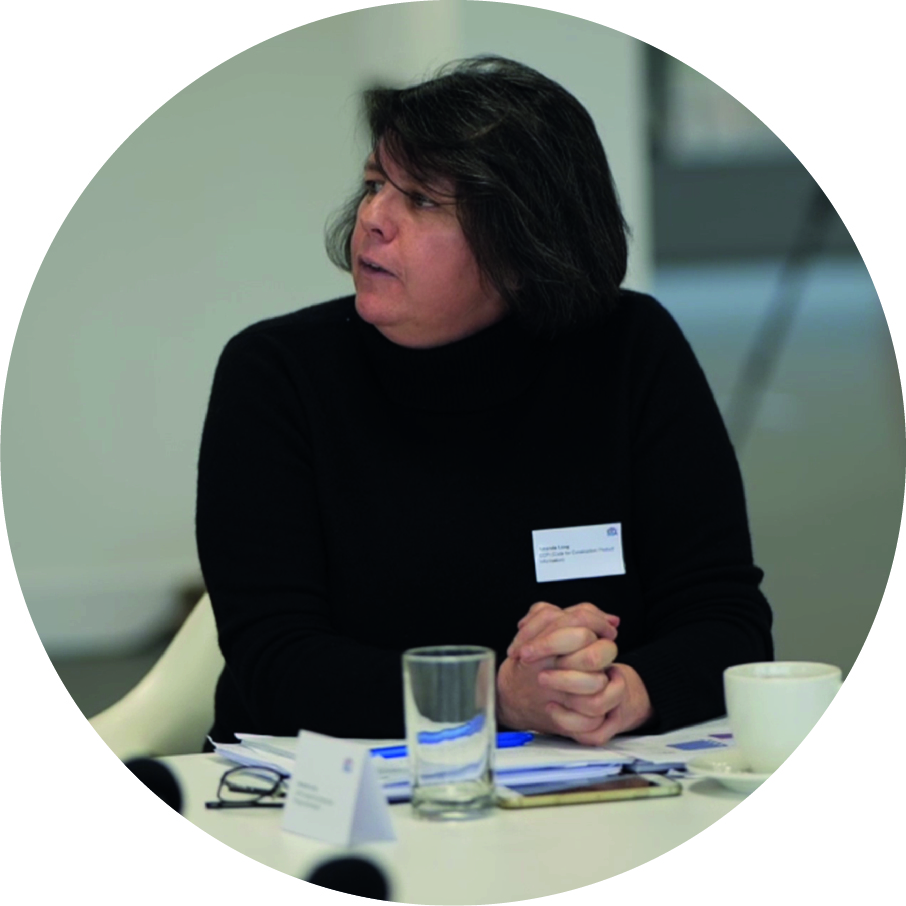 Nigel Blacklock, Bauder:
"The first level to consider is speed and at what level. In the construction industry we're very much coming at it from an old-fashioned background. It's not that many years ago we were looking at a paper BBA Certificate! We need to obviously advance at speed but it depends where the step-change is. I don't think there's as much risk as us being able to get our certification available quickly such that people can use it for verification. The key thing Amanda picked up on is verification and that is what we're being asked about more and more from all different quarters. It's all very well me saying it but can we verify it? We need it to be available quickly for new products because we're always looking to innovate but we're also being asked now quite rightly, how do you verify it? We do have a few issues at the moment where something like digitised testing might help – it's quite clear that Brexit for construction manufacturers there are not enough testing facilities in the land to allow us to meet the deadline next January so some other ways to help us do that if it's possible to use digitised testing then we should be looking at it."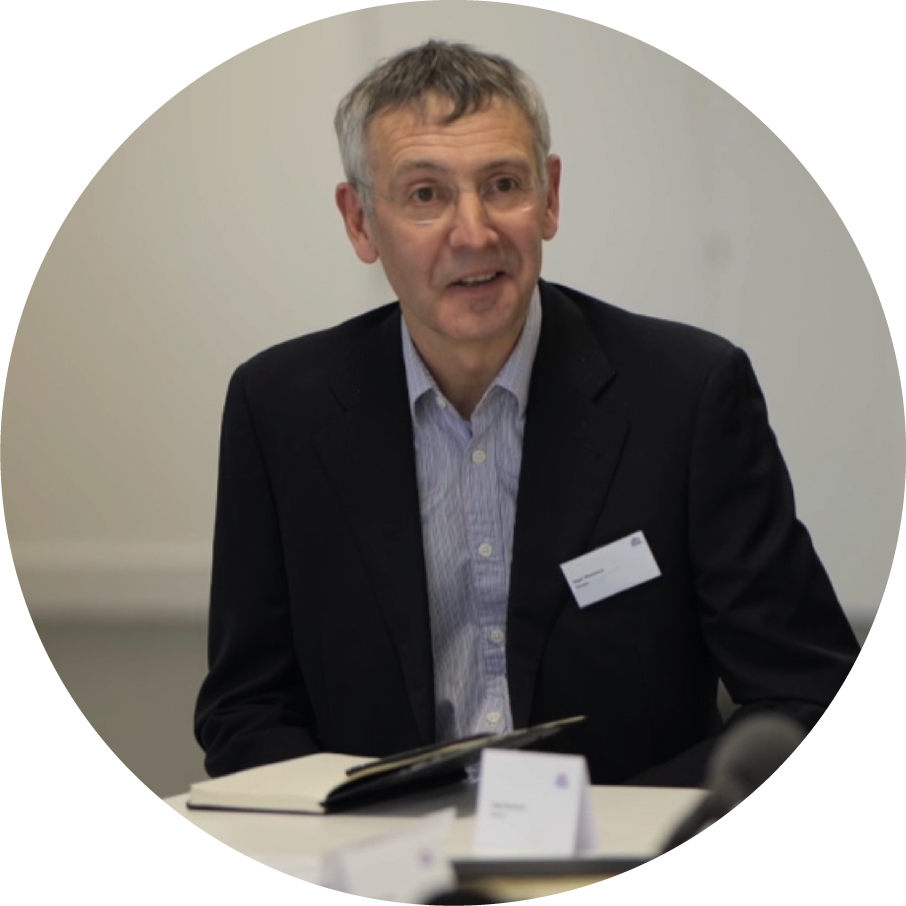 Neil Gibbins, Cross:
"I think from a fire safety perspective the important data that we shouldn't be relying on is the fire service. We shouldn't be waiting on the fire service to tell us that we're having failures. We should be going as far up-stream as we possibly can and at the point we're thinking about putting a product to market test it rigorously, possibly by digital twining in the way that we've talked about, we should also be monitoring how we use the products and I think technology allows us to trace things better to know were products and systems have been put into place and then identify where the failures might be occurring. Cross-collaborative reporting for safer structures that I'm involved with now provides an avenue for those with the right culture to share information and let the rest of the industry know that they've got a failure or an innovation that perhaps should be shared."