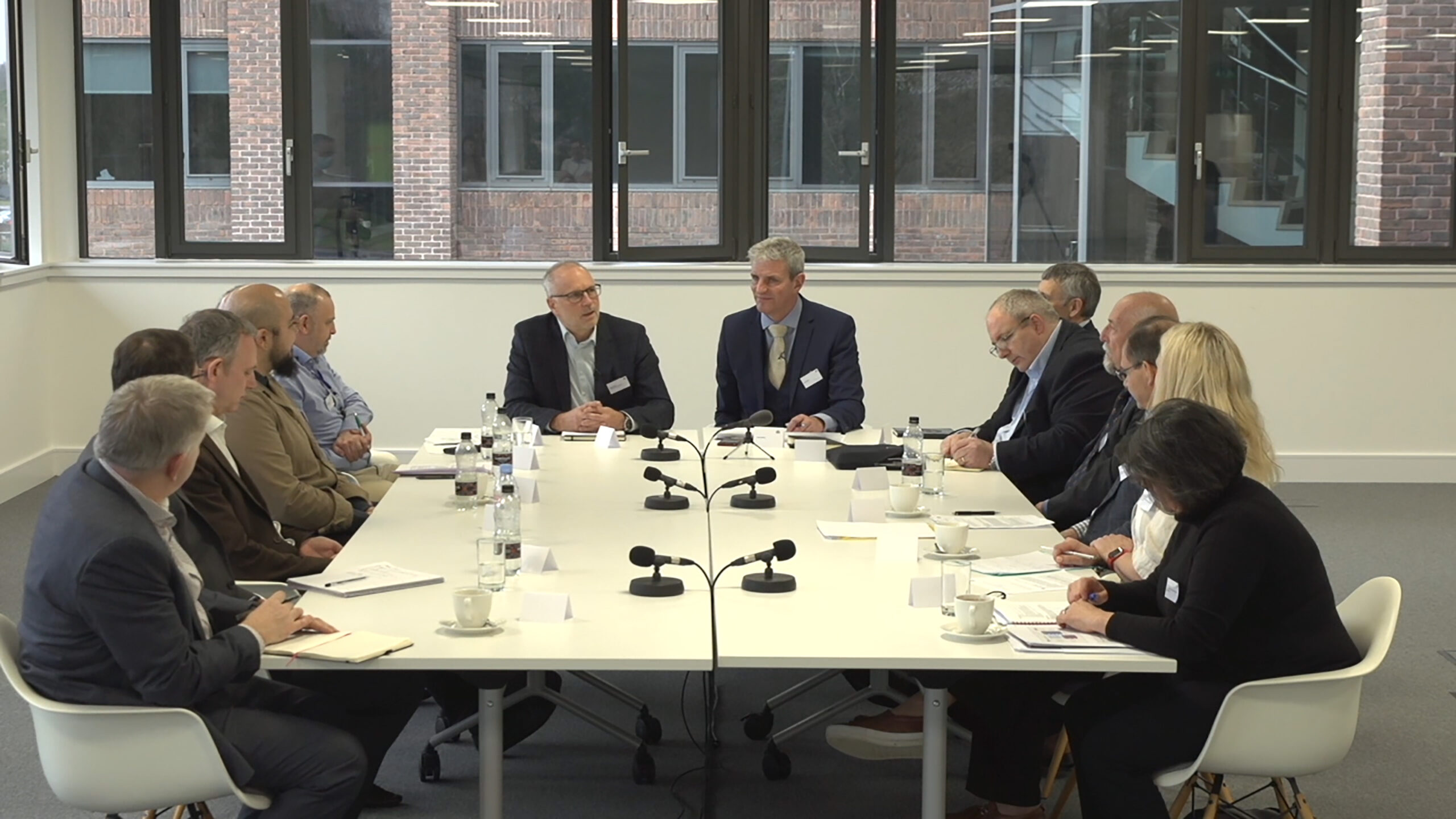 Roundtable Part 4 - Overcoming
issues associated with Digitisation.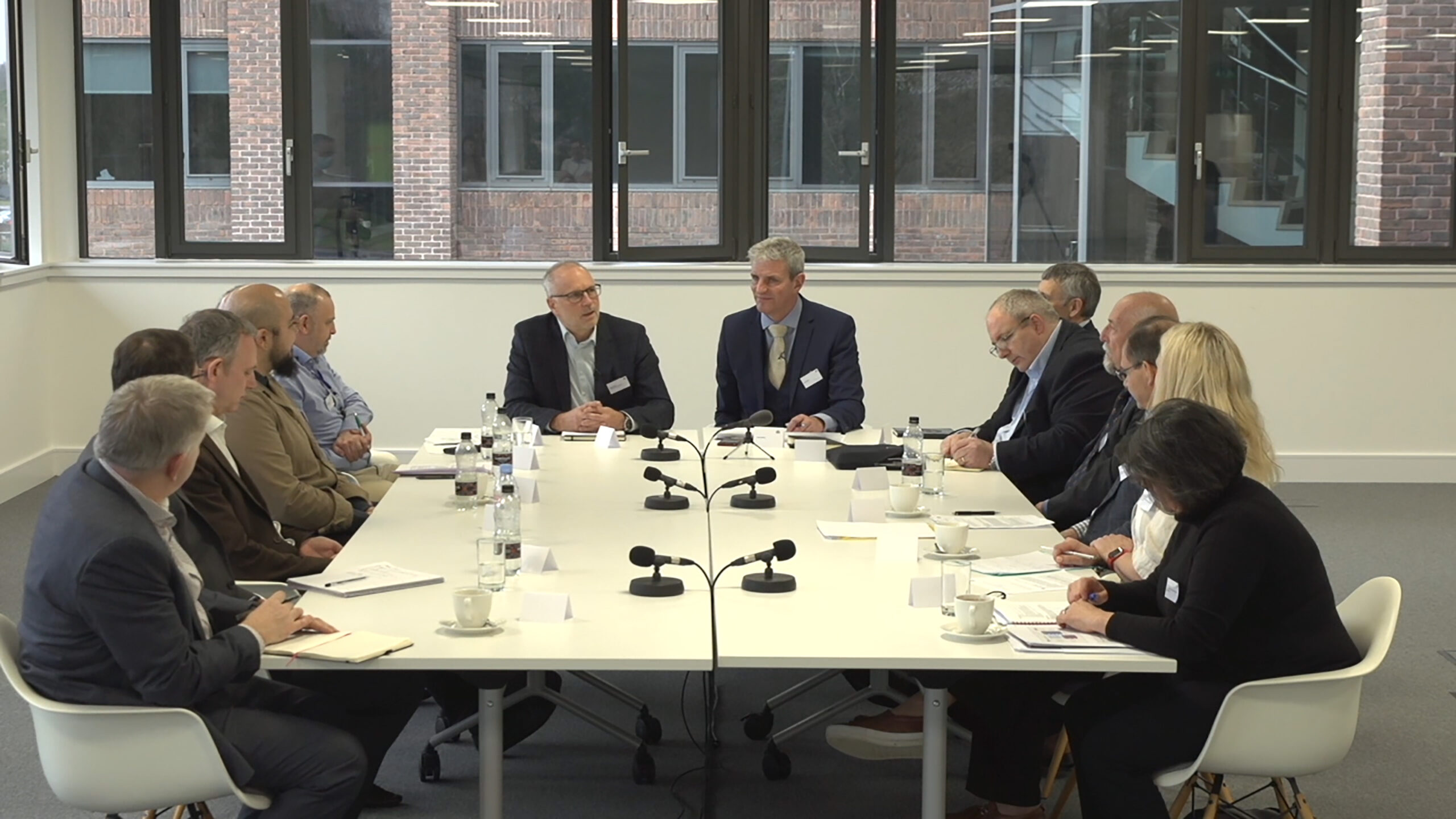 The construction industry has done a lot of talking about digitisation in recent years but on some occasions action hasn't been as quick to follow. Why is that the case?
How can the industry accelerate innovation and what can be done to offset the challenges of sharing data?
Speaking at the BBA's Round Table discussion, Bill Hewlett BBA Technical Director, Amanda Long CCPI CEO, John Leake Business Growth Development Manager at SciTech, Nigel Blacklock Technical Director at Bauder, Ehab Sayed Founder and Director of Innovation at Biohm and Neil Gibbins Lead Fire Safety consultant at Cross UK, shared their views.
Amanda Long, CCPI:
"It's definitely an industry-wide problem I think that would be fair to say and I think there are various blockers but for me the absolute key one is the need for culture change. The sector is slow to change despite the fact that we've and we're seeing the building safety agenda following the Grenfell tower tragedy, the need for culture change and for leadership on putting building safety first and engaging with major hazards safely has been loud and clear in the public narrative for three or four years – Dame Judith Hackitt has been calling for it very clearly saying get ahead of regulations and the need to start putting building safety first. In parallel to that there's net zero and the net carbon agenda and there's a major piece around culture change required there, and when it comes to digitisation the whole understanding of what the 'golden thread' is, what an intelligent system really is, what it means, the ability for the industry to really think about the future, the whole life of products and having data that's accessible not just for five years but for 20 years within a project. "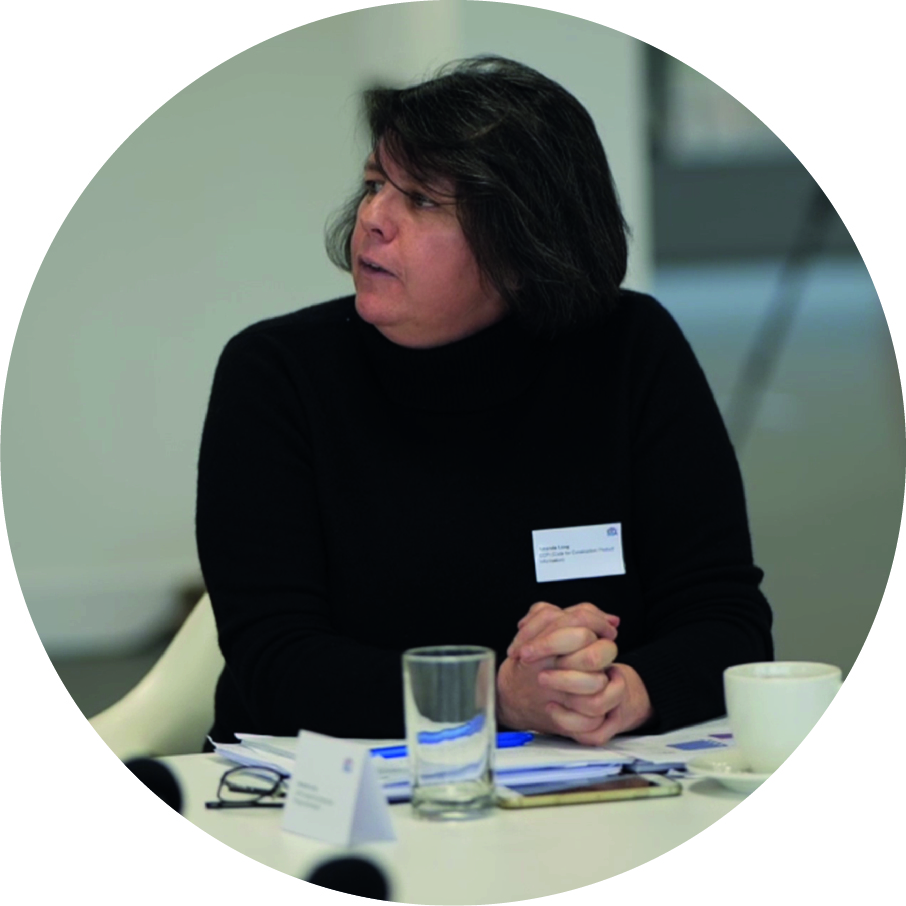 James Biggs, Berkley Homes:
"A great question and observation – one that's quite complex and I think to go back to the start and refer to culture is very prudent at this point because we have to recognise that those who are leading the industry were trained typically when mobiles weren't around and social media wasn't around so we've seen a huge shift in social expectation for those that are and have built successful businesses who have tried and tested methods of responding to legislative change. There's a grace period when a change is introduced and they have an opportunity to learn how to overcome that challenge through that grace period of change. Post-Grenfell we are now trying to educate an industry and leaders at all levels to try and think more dynamically and respond to something before it's enforced and therefore that requires far more collaborative working, a bit of guesstimation of what direction we think it's going and how we can get ahead of that."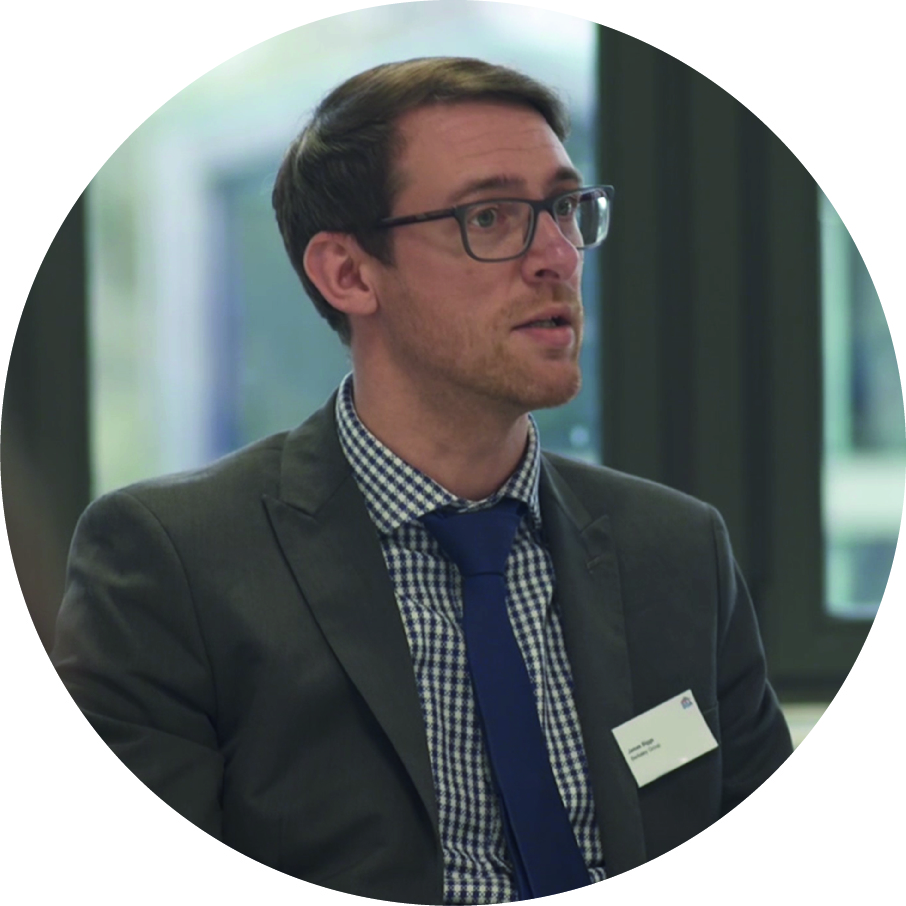 Anna Scothern NHIC:
"I don't think that we are dinosaurs, I think that the construction sector by its very nature solves problems. Things need building, repairing, maintaining and we do it, I think the challenge we have now and the problem we find ourselves in is that we are so used to talking to ourselves we are just in an echo chamber and we don't naturally have the answer so I think that we need to start talking to the disruptors, the innovators in digital, the world of data and innovation and bring them in to say 'we've got these problems, we've got these opportunities' because the technology exists. Other people are doing it in other sectors and I think we're trying to solve a problem with our construction mindset and we need to recognise what we don't know – great leaders recognise what they don't know and they bring somebody in that does know that bit – and I think we need to open up the table and say come in and talk to us, help us realise these opportunities and help us solve these challenges."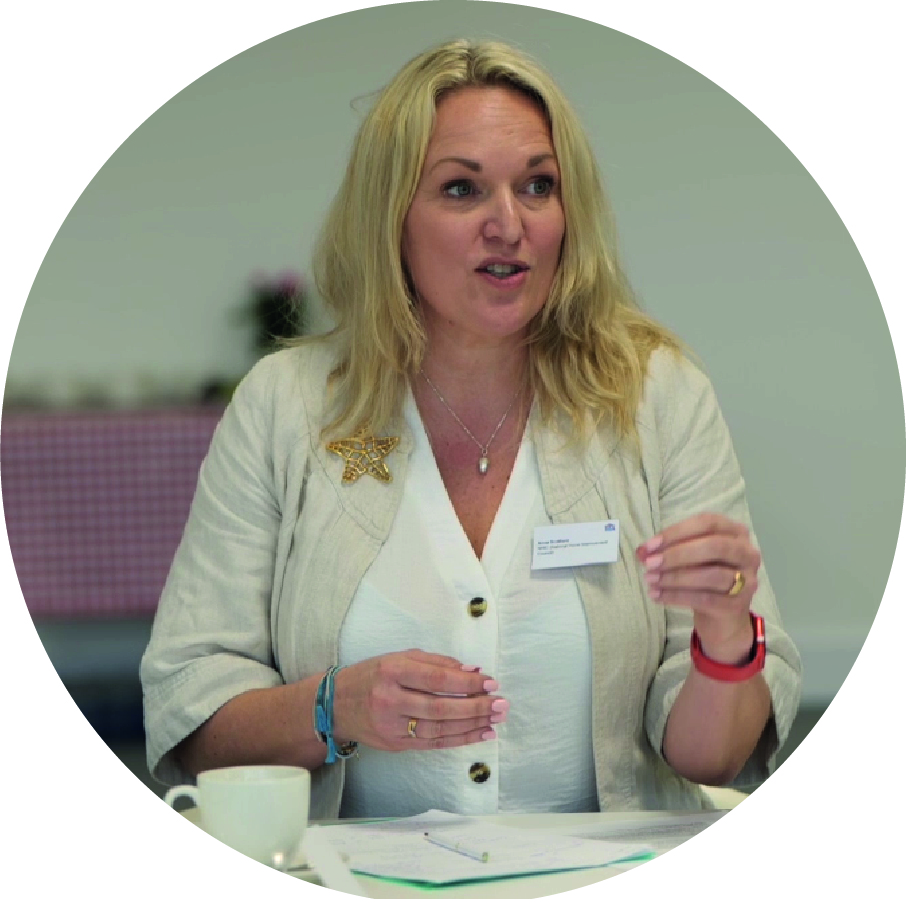 John Leake, SciTech:
"I think the other thing to think about in terms of the industry blockers is you're going to need to bring in people with digital expertise into the sector and how you do that. Everybody is after the next generation of digital talent so you're going to be competing with the likes of the Amazons and the Googles and the Apples for the best of the talent there. Bringing people who have a data science background is one thing but actually they don't have a knowledge and understanding of the construction sector then actually that might not be the best solution and perhaps this is therefore thinking about how can you upskill people who already have that domain knowledge of the sector and taking those on a journey in terms of their level of understanding that data science with AI and how those tools and technologies be applied into the industry and they start to become your homegrown pioneers if you like. "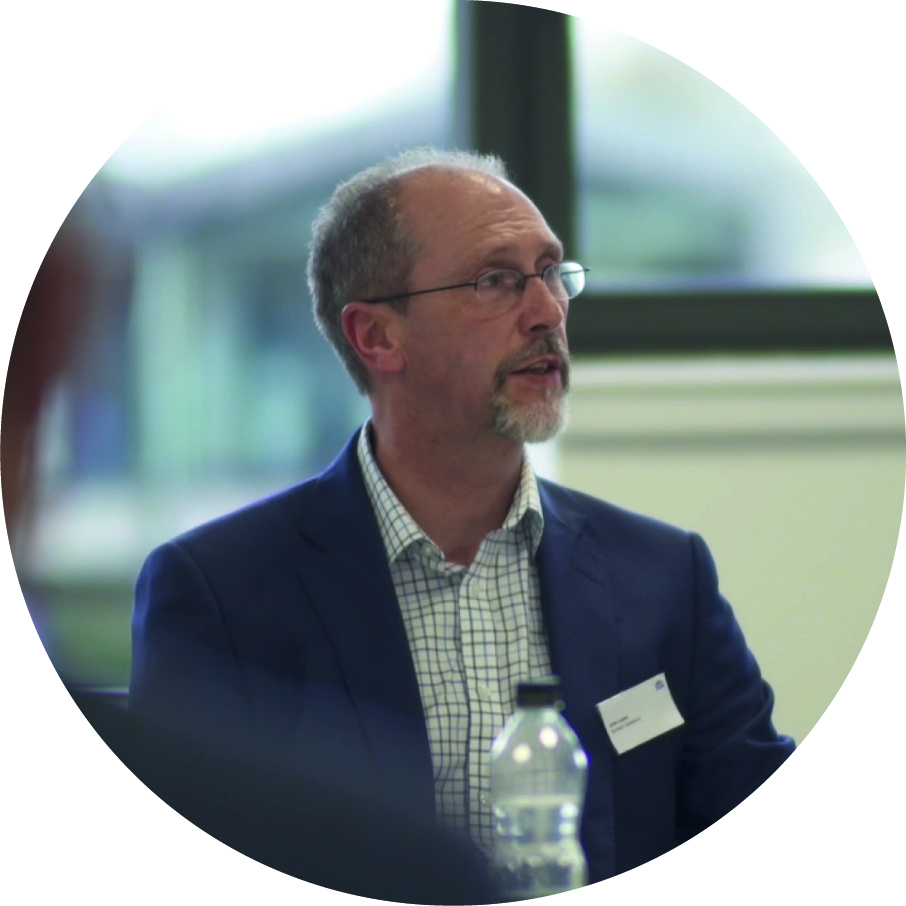 Hardy Giesler, BBA:
"On the subject of digital blockers. Sometimes blockers aren't blockers per se but a lack of enablers and if I look at the information that the BBA has made available over the last 50+ years it ends up in a PDF which is a wealth of information 20, 30, 40 pages of information on every product but it's actually very difficult to access, so in the past we've always seen ourselves as generators of content and data and in the future we want to see ourselves as generators but also distributors. If you see two different audiences like an architect using design software and then as a contrast to that look at a contractor on a building site, their needs for information and the means by which they will access information will be vastly different but we present the information in one format and presume that to be fit-for-purpose for multiple audiences so we need to change to make that available and then see how people use that and how we can develop that offering further."