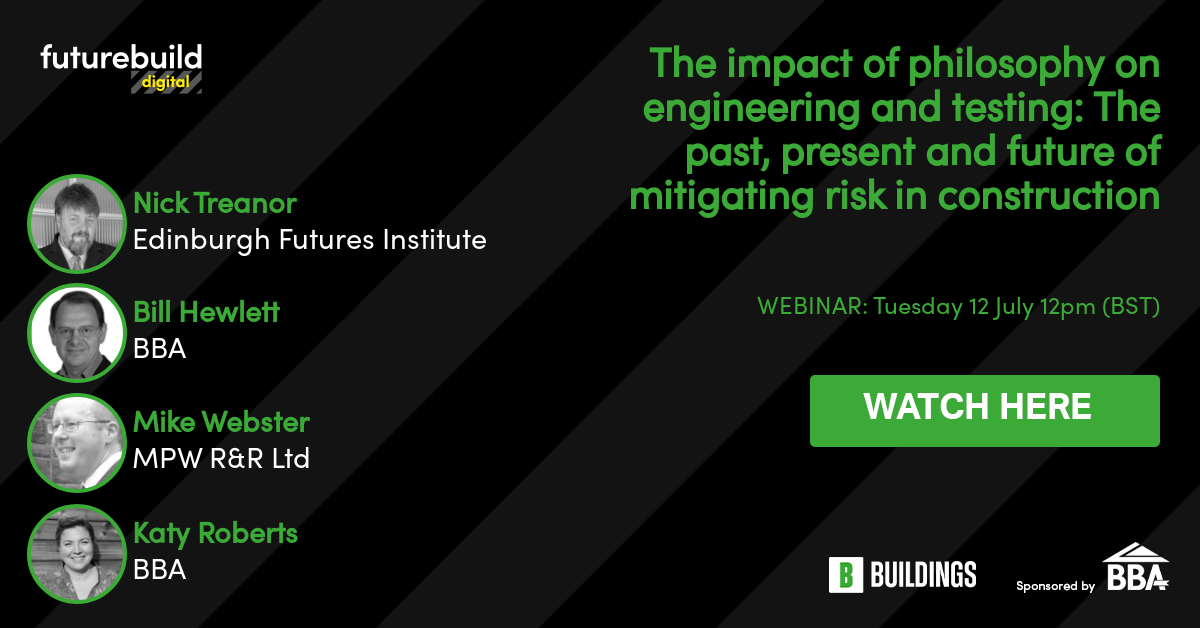 The impact of philosophy on
mitigating risk in construction.
The past, present and future of
engineering and testing: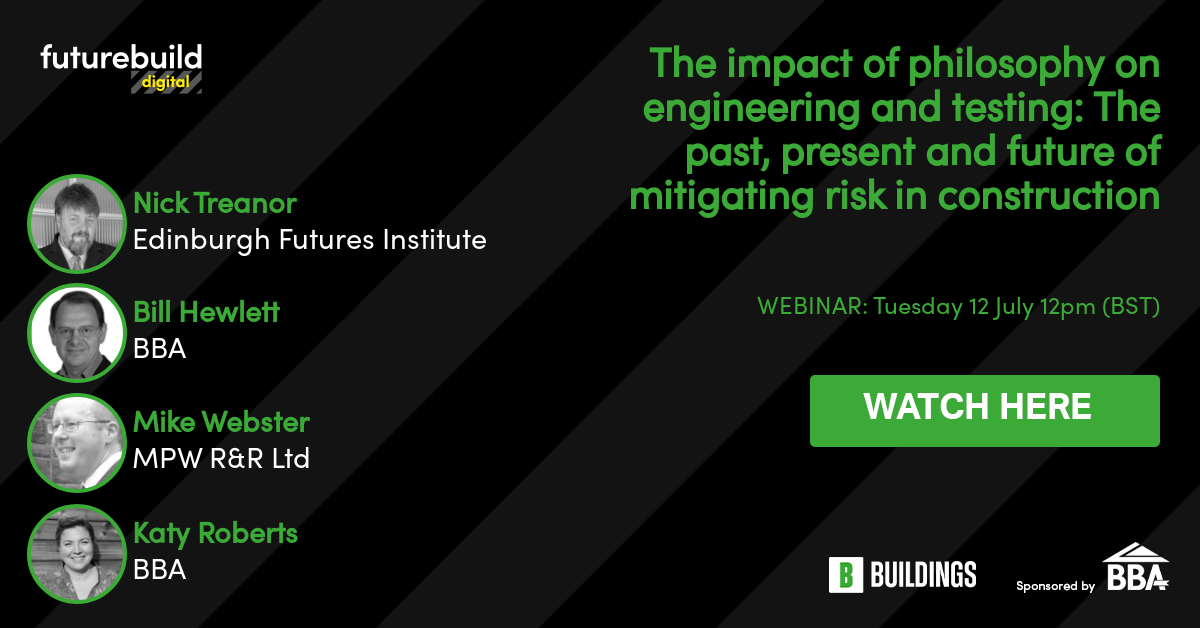 In this webinar, two leaders in the construction industry Mike Webster – expert witness and forensic engineer – and Bill Hewlett – Technical Director of the British Board of Agrément – discuss what philosophy can bring to engineering, specifically to the domain of product certification.
Philosophy brings in excess 2000-years of human thought and understanding in key fields such as the study of knowledge – what it is possible to know and how we know it – how we experience things and the world around us, and what things are – what is the essence of their being. This resource is under-utilised in the field of engineering and seen almost no application in the field of product certification. This despite certification being a prime epistemic (or knowledge) practice.
Two questions:
– What is something?
– For what purpose is it fit?
Agrément, the certification of fitness-for-purpose of construction products as practiced by the BBA for 50+ years, warrants examination through this lens. It raises two primary philosophical questions in equal measure – 'what is something', and 'for what purposes is it fit'. This takes us beyond a simple 'compliance to standards', such as UKCA marking, which majors on only the 'what something is' question. The implications are profound, calling for a different level of corporate and technical competence for Agrément, and giving the method the ability to address innovative products inaccessible to compliance methodologies.
Philosophy has been described as 'Math in words'. This points to both its precision, and its reach. The precision of numbers and mathematics we are all familiar with. While words cannot reach every facet of life, but they can get to most – think Shakespeare! The discussion will build from an assessment of why philosophy is relevant to engineering – taking Agrément as a specific example – then use philosophical insight to unravel some of the foibles around over-reliance on product testing, bring new appreciation to the processes of design and give insight into motivating excellence the profession.
In this webinar, we ask the panellists the following key questions:
1. Why is philosophy relevant to Agrément / certification / construction / engineering?
2. Specific examples philosophical idea/concept that should play a bigger role in the industry?
3. Why the interest in something that is rather a niche?
4. Philosophy and it's role in testing and certification.
5. An attempt to clarify what Engineering is, within the philosophical realm.