The BBA provides certification for;
ISO 9001:2015 (Quality)
ISO 14001:2015 (Environmental)
ISO 45001:2018 (Occupational Health and Safety)
Either in support of a BBA Agrément Certificate application or as a stand alone certification for organisations wishing to demonstrate that they have robust practices and procedures.
Management Systems Certification
A dedication to maintaining quality and competency in your company on a regular basis can be difficult, especially as your company scales and grows, with new employees, systems and processes added to assist with this growth.
Management systems provide a structure and platform for your business to improve. ISO standards covering Quality, Environmental and Health and Safety allow for a holistic management approach supporting continual improvement.
For complete confidence and consistency, a combination of management systems built upon the compatible structures of ISO 9001, 14001 and 45001 is achievable. These certifications demonstrate your business intent and commitment to quality, the best working environments and safe workplaces across everything you do.
Often ISO certification is a barrier of entry to many tender bids. We can provide that certification, giving you a differentiator from your competitors.
We fully understand how important it is for a company to have the appropriate level of certification to support the day-to-day activities of their business and why we can partner with you to achieve and maintain the certifications you need to stay competitive; such as in many tender bidding processes where ISO certification can be a barrier of entry.
We'd love to help you become certified
Further information on Management System Certifications
Already have OHSAS 18001?
If you currently hold certification for OHSAS 18001:2007, and comply with BS 18004:2008, please contact us to discuss how we can help you transition to ISO 45001.

ISO 9001 (Quality Management)
There are multiple benefits in achieving this certification;
Long-term success through consistency and quality

Control processes and procedures for efficiency

Implementation of customer control mechanisms

Enhanced staff competencies and skills

Meeting customer expectations every time

Save you money through the identification of defects

ISO 14001 (Environmental Management)
There are multiple benefits in achieving this certification;
Demonstrate your green credentials

Develop a roadmap towards a cleaner future of sustainability and reduced environmental impact

Reducing costs through a consistent approach to energy usage, efficiency and waste management

Maintain legislative compliance governing the environmental impact of your business

Access to new markets where the tendering process requires ISO 14001

Long-term collaboration opportunities through environmental best practices

Continuous improvement and measurement framework

ISO 45001 (Health and Safety Management)
There are multiple benefits in achieving this certification;
Less downtime and a more productive workforce

Helps to identify problem areas, reducing risks

Transparent measures making adjustments to Heath and Safety much easier

Promoting a constant review and growth strategy
Why choose the BBA?
By combining multiple certifications with us as your sole provider, all of your needs are met with the continuity offered by the single point of contact. This will save time, money and resources, with the ability to achieve multiple certifications in a shorter timer period (in some instances +3 days).
The natural progression here is to initially achieve ISO 9001, which will provide you with the structure to support the addition of ISO 14001 and ISO 45001. As discussed above, using one provider to achieve all three certifications can save days of work.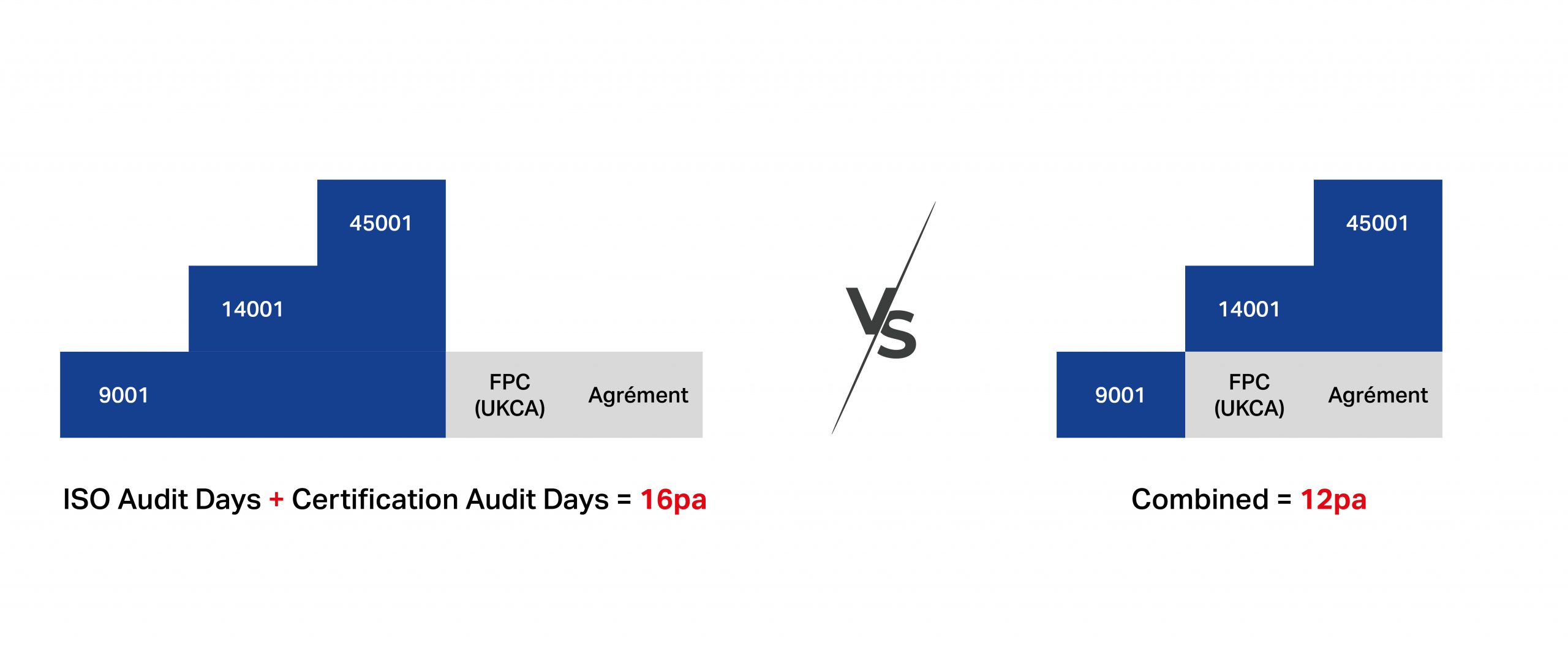 What are BBA Associate Consultants?
The BBA assists organisations that don't have the capacity to manage the individual requirements and processes that need to be in place before a certification application begins. This ensures you reach the right criteria to achieve the accreditation or certification you desire.
Where the BBA doesn't have the expertise internally, we will look to our pool of verified experts (Associate Consultant) that can help our clients.
Each Associate Consultant is part of our BBA Associate Consultant Scheme (ACS) which requires them to meet set criteria before becoming an associate.